Gourmet Quality Homemade Japanese Food By Cook with Love Japanese Exclusive Home Cooking
When a restaurant says it makes homemade food, we hope that the flavours take us back home and make us feel warm inside. However, unless you are of Japanese descent, you may have to stretch your imagination a bit when dreaming of beautifully made homemade Japanese food. Natthachai 'Kai' Tadatanarat, the owner of 'Cook With Love Japanese Exclusive Home Cooking', aims to create that homemade feel with the gourmet quality Japanese food the restaurant creates. Today we introduce to you three dishes that we recommend you try, including a tomahawk wagyu steak, Taraba Alaska crab legs and baked lobster with cheese.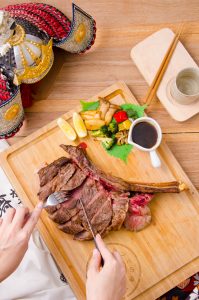 Tomahawk wagyu: This monster steak may look a bit OTT, but it tastes incredible. Gently seasoned with spiced and a touch of lemon and served with a side of vegetables, this Japanese style stake will not be forgotten easily.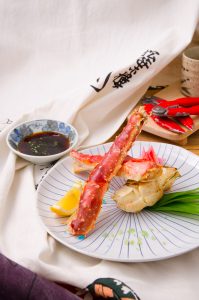 Taraba Alaska Crab Legs: Taraba Alaskan king crabs are known as the king of all crabs, and taste just perfect on their own. Here they grill the legs with a pinch of salt, and suggest a squeeze of lemon before each bit to elevate that flavour to somewhere in the heavens. However, if you prefer your crab in other styles, they can also serve it up grilled, boiled, shabu style, or in an authentic soup.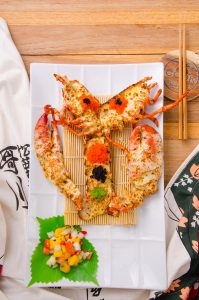 Baked Lobster with Cheese: This dish may not be traditionally 'Japanese' but it is warming and homely. Select a live lobster of your choice and have it cooked with a combination of classic Japanese sauces and topped with a generous helping of cheese. Cook with Love Japanese Exclusive Home Cooking Wat Ket Branch: Rat Uthit Road, Soi 8, T. Wat Ket Furama Hotel Branch: Sec17th floor, Furama Chiang Mai Hotel (open soon) Open daily: 11.30am – 2.30pm and 5.30pm – 10.00pm Tel. 085 616 3966 Facebook: cookwithlovecnx