The formidable army of Michelin starred chefs continues its march towards Shangri-La with the arrival of Chef Leung Yu King, Executive Chef of Island Shangri-La Hong Kong's one starred Summer Palace Restaurant.
Summer Palace achieved – and maintained – its star for having, "a roll-call of Cantonese classics", and in one form or another Chef Leung has contributed towards' the restaurant's success, having worked there since its opening in 1991 as a third fryer. Moving his way up the ladder, he was promoted to executive chef in 2017 and has been applauded and rewarded for drawing on his years of experience in classical Cantonese cooking while modernising the menu with innovative elements in his creations.
An eight-course lunch and dinner menu has been designed to show off the best of Summer Palace's strengths, while also working with local produce and adding creative twists to the classics.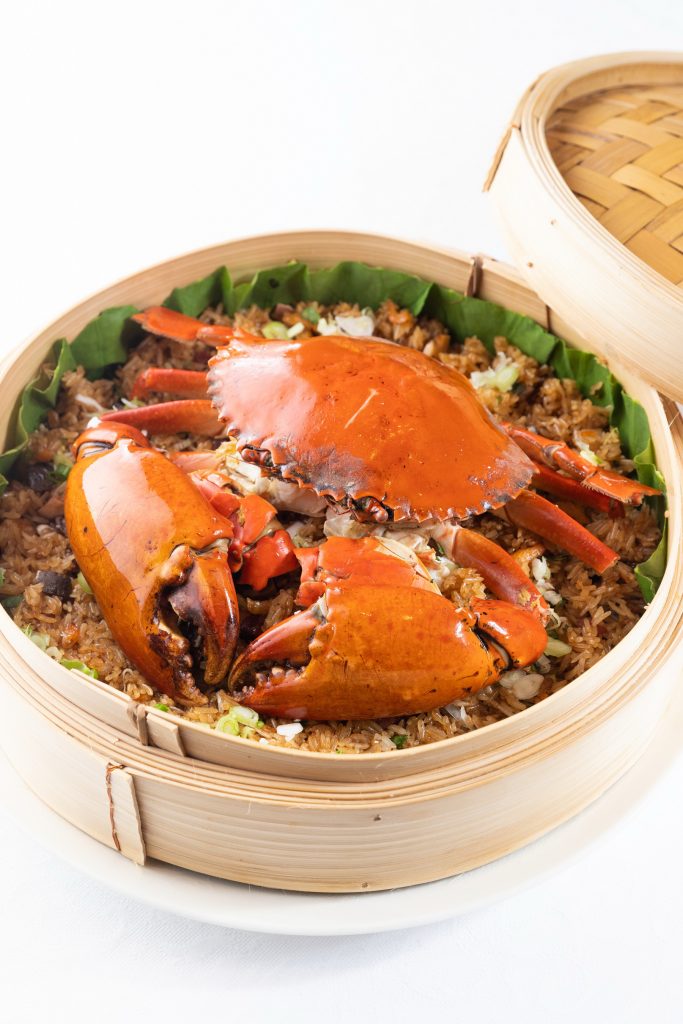 "I like how, in Cantonese cuisine, you can cook up amazing dishes without even having to use any expensive ingredients as long as you can achieve a fiery wok hei," he said. Wok hei, or breath of the wok, is a quintessential feature of Cantonese cooking and requires great skill and experience to master. The wok is seasoned and coated in oil or fat and then heated to temperatures far greater than found in most western kitchens, until literally smoking hot. Cold oil is poured in before a small amount of food (too much and the food becomes steamed) is then stir-fried, tossed constantly, to add a smoky aroma and caramalised coat to enhance flavours.
"Tradition is important, because in order to modernise it, you still need to have a solid foundation and knowledge of the cuisine's origin, as well as the culinary skills, such as handling a cleaver or the wok," explained Chef Leung.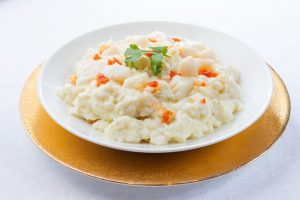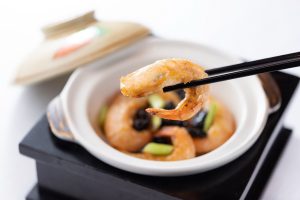 When asked what Chiang Mai's diners can expect from his Shangri-La China Kitchen with him at the helm later this month, Chef Leung said, "I like to incorporate on-trend healthy food into traditional Cantonese cooking. Some of my signatures dishes made with superfood like quinoa, black garlic and millet have received positive feedback from guests. I believe there is a strong growing trend of healthy eating. People are more conscious of what they put inside their bodies, so organic products and healthier ways of cooking seem to be the direction international cuisine is going towards."
He does insist though, on using traditional cooking methods, even when using unconventional ingredients, which means that those seeking authenticity as well as food lovers who look to be surprised, should both find this special food event exciting.
Chef Leung promises some intriguing dishes such as his take on Summer Palace's favourite, the steamed fresh crab claw with mashed wild yam and millet, which he said perfectly illustrates his cooking philosophy of paring novel ingredient with traditional Cantonese cooking. Another dish we are particularly looking forward to, is the egg white fried rice with diced scallop and sakura shrimp in beetroot juice; the beetroot adding both health benefits and a shock of pink, rarely seen in Cantonese dishes.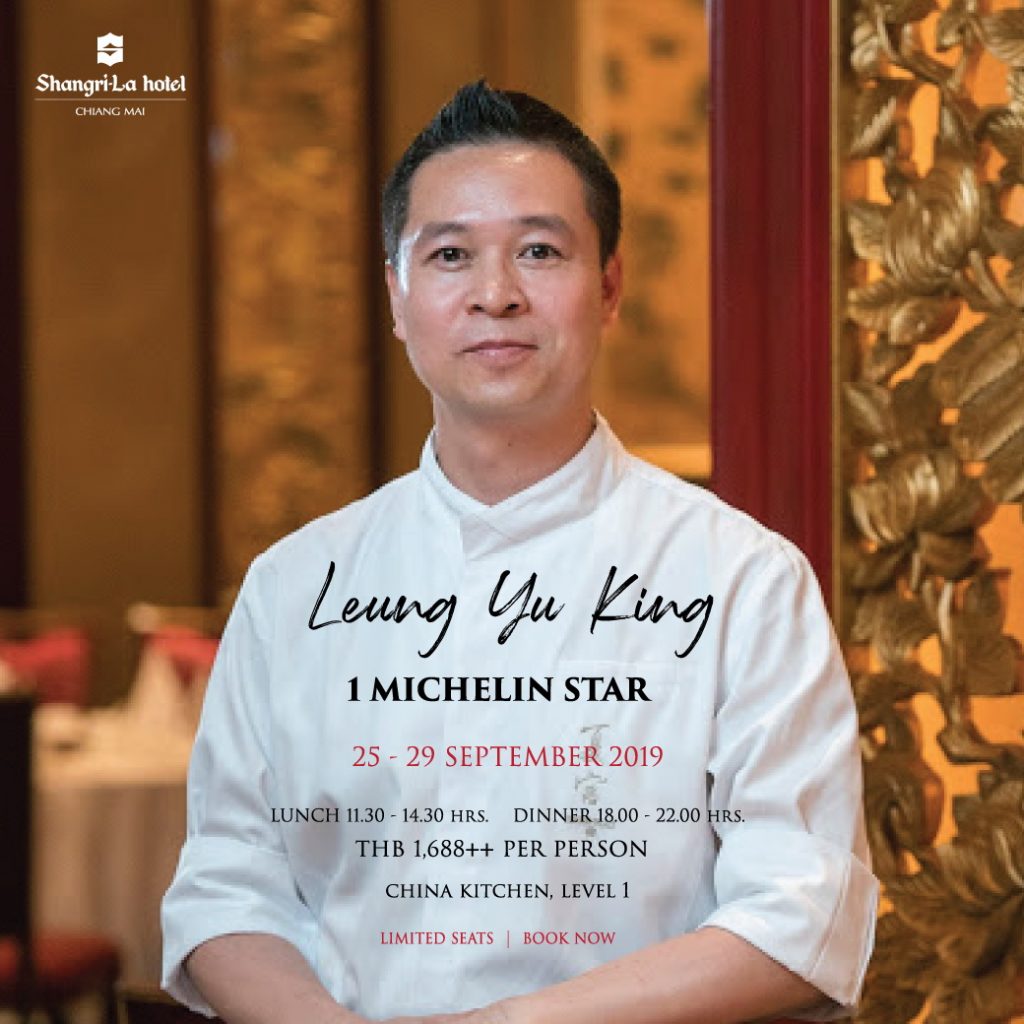 Chef Lueng places emphasis on aroma, colour, taste, texture and contrast, which results in distinctive flavours in his dishes as compared to conventional Cantonese cuisine, the experimentation and exploration, he says honours and preserves the traditional arts by appealing to the palates of today.
"I'd like to preserve the traditional arts of Chinese cooking but also to experiment with new ideas. In the process I always strive for excellence – that's something my guests can rely on."
25-29 September 2019
Lunch: 11.30 a.m. – 2.30 p.m. 
Dinner: 6 – 10 p.m. 
THB 1,688++ per person 
China Kitchen, level 1
Advance reservation required, limited seats available. A specially curated wine selection is offered by the bottle.
For further enquiries and bookings call: +66 53 253 888 or Email us at: chiangmai@shangri-la.com