CityNews – Over 300 army and police officers have raided ten separate locations as part of a citywide crackdown on Vote-No campaigners, including the Chiang Mai Mayor, Tassanai Buranupakorn's offices and homes of activists in Chiang Mai.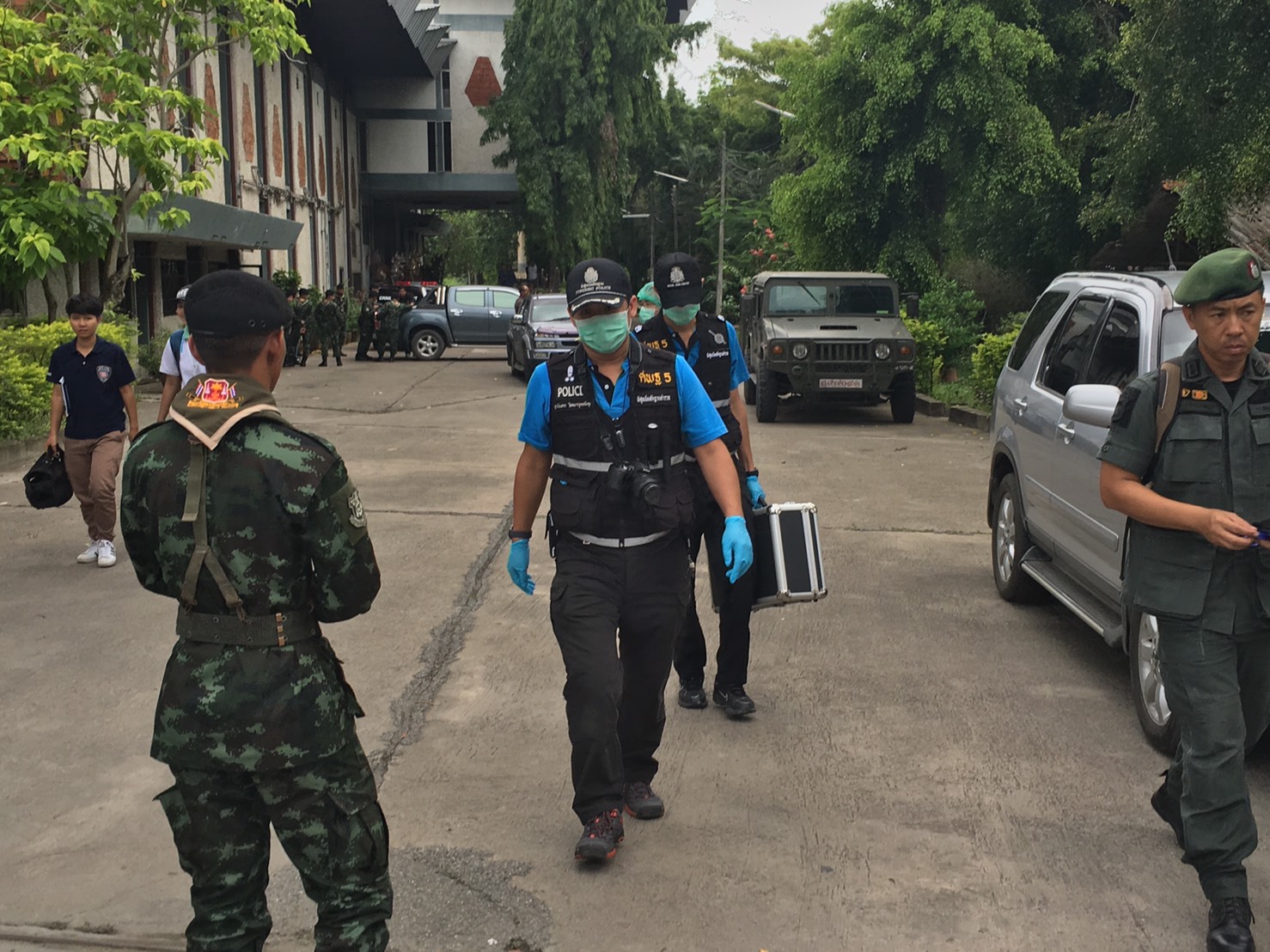 Given the go ahead  by Prayuth's Article 44, which gives the Prime Minister ultimate power to give commands without the usual legal processes, the army and police raided ten places believed to be involved with either Vote-No campaigning or the distribution of over 11,000 letters around Chiang Mai with 'false' information criticising the referendum and constitution.
Earlier this month police intercepted and stopped 11,181 letters containing information they claim was 'false' and 'distorted the truth' about Thailand's new constitution. The letters were taken as evidence and tested for fingerprints and paper type in a bid to find those responsible.
On July 23, the army and police conduced raids at ten locations in Chiang Mai and Lamphun and arrested people in connection with the letters.
In Thai Sala, the house of Wisarut Kunanitisan was raided and searched and police found leaflets promoting Vote-No and seized nine other pieces of evidence related to the charge. Wisarut managed to escape and was later arrested in Bangkok the same evening.
The offices of Tassanaporn Limited were also raided, where 21 pieces of evidence were seized by officers, including documents, letters and computers.
Police also raided the home of Pongpan Jeerawang, a Vote-No campaigner who had missed his court date on charges related to his activism.
The home of 63-year-old Samart Kwanchai was also raided, after he was arrested for distributing Vote-No leaflets outside of Pantip Plaza with the words "Dictators Perish, Democracy Prospers – Vote No on August 7th". A number of pieces of evidence were taken by police including his motorcycle.
On the same day, the mayors office was also raided. Police discovered evidence pertaining to the production and distribution of the letters seized earlier this month. Paper, copies, documents and computer files related to the letters were found and all evidence was seized.
The Chief Executive of the Chiang Mai Provincial Administrative Organisation and a Former Chiang Mai Mayor, Boonlert Buranupakorn, left on vacation abroad on July 20, and has yet to return.
Officers believe that the letters were sponsored by local politicians in a bid to encourage people to Vote No in the upcoming referendum.