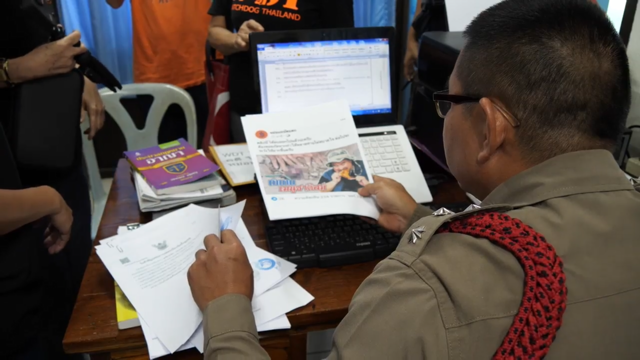 The Watchdog Thailand Foundation filed a report at Mae Faek, Sansai police station earlier today against Sahaswas Chobchingchai, known as Mom Tanad Daek, a famous YouTuber known for his voracious appetites and food reviews. Mom Tanad Daek is being accused of animal cruelty and the foundation would like police to also charge him with the hated Computer Crimes Act for a video clip which has gone viral, showing the YouTuber burying a live chicken.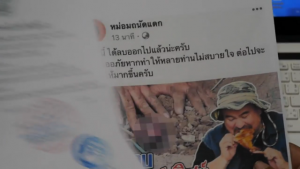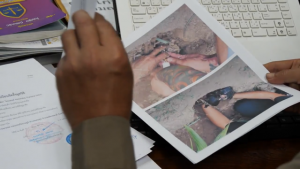 The video clip, which has since been deleted due to its disturbing nature, showed Mom Tanad Daek following what he says is an ancient traditional way of eating chicken in the Sansai area of burying a chicken up to its neck for two weeks while only drip feeding it coconut cream. After two weeks the live chicken is taken out of the ground, it's feathers shed, and then cooked. This ancient method of cooking, according to Mom Tanad Daek is said to infuse the entire body of the chicken with the tenderness of coconut milk.
Watchdog Thailand's Supanee Chankham-ai has come out to say that even though Mom Tanad Daek has come out to apologise for posting the clip and has explained that the chicken used in the clip was in fact only a stand-in and not really buried, this is unacceptable behaviour as it is a demonstration to the public as to how to be cruel to animals. She also told reporters that while the chicken may not have been buried for two weeks, it was still buried up to it's neck, if only briefly, for the video.
Police say they will look into the matter.
Watchdog Thailand is in the news again after its high profile attempts over the lockdown at finding 'justice' for Pi Tia, Chiang Mai University's unofficial mascot who was found dead in early May.