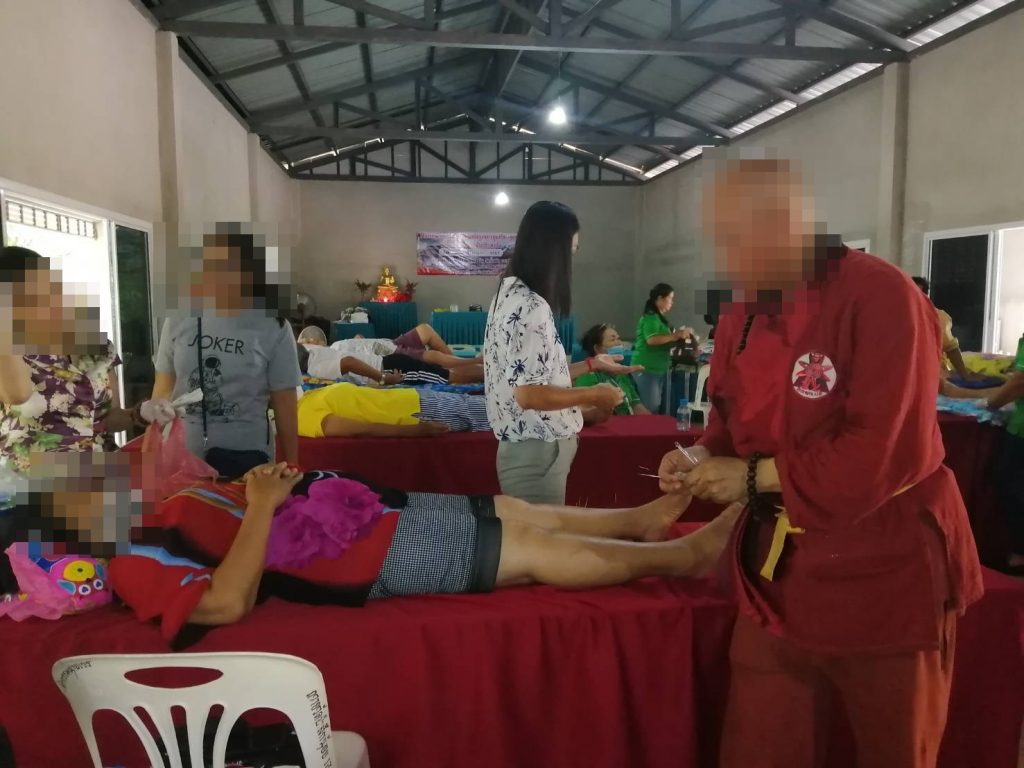 Chiang Mai reporters were contacted by a 35 year old woman today wishing authorities to look into a monk who claims to hail from a Shaolin temple in Korea whom she finds suspicious.
According to the woman, this monk has been inviting the public to join a course in acupuncture and martial arts. There is a Line group which is being used by the monk, luring both Thais and expats to his meetings, she said.
The woman says that the monk is also soliciting payment for his services and she is also wary of hygiene standards of the acupuncture.
The woman went on to say that she found it suspicious that he claimed to be from Korea when he is clearly a Thai national. She said that she saw his acupuncture technique, using a needle penetrating through clothes into the skin, which she believes to be dangerous.
The current membership stands at 30 people, each of whom has paid 1,200 baht. The woman said that the course was too expensive for her, but she went along to check the place out, paying 199 baht for her second visit. The location of this monk's courses is in a meditation centre in Mae Hia, near the Royal Flora.
She then told the media that with so many foreigners going to the centre, she was afraid of the spread of the virus.