CityNews – The Army and Police have taken to Warorot Market to redesign road markings, parking areas and pavements in a bid to reclaim the road from encroaching vendors and prevent double parking that leads to traffic problems.
A group of soldiers lead by Colonel Suepsakun Buarawong along with the deputy mayor, provincial police, municipal police and officials from Chiang Mai municipality all joined in a survey of Warorot Market's pavements and roads.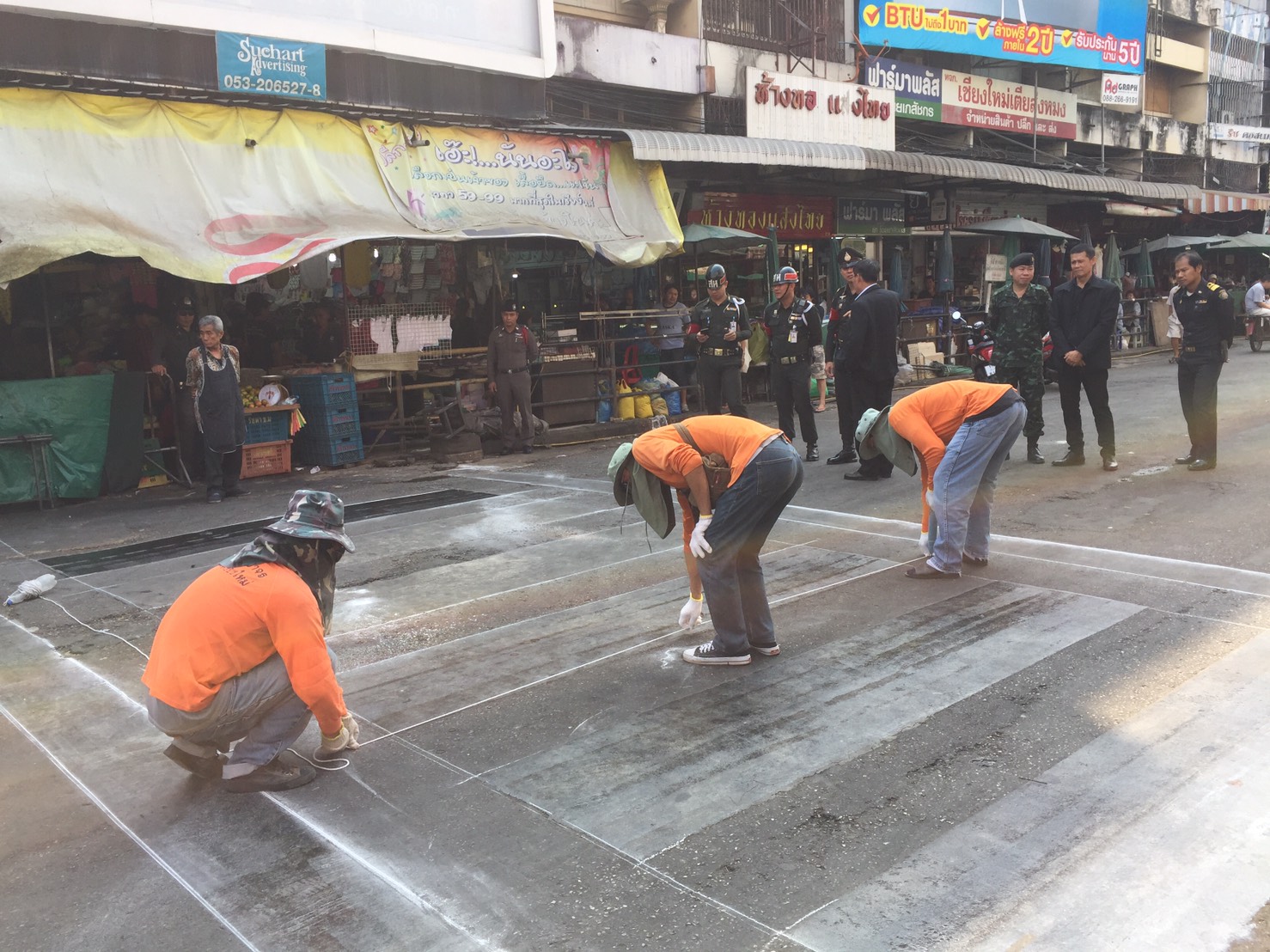 Following lots of complaints about traffic jams, double parking and no areas to walk, the team decided on a renewal of white lines on both the roads and pavements. Groups of vendors who have encroached onto the pavements and roads were also told to remain in their designated areas or risk fines.
New parking restrictions have been put in place along with new pedestrian crossings and vendor lots that leave a minimum of one metre of pavement for the general public.
The project was done in agreement with vendors and business owners in Warorot Market who agreed that the traffic was too busy, caused in part by the double parking and vendors taking over parts of the roads and pavements.
Roadside parking is still permitted but cars will no longer be allowed to park for long periods of time, with only drop-off and drive parking allowed if not in a parking space. Parking spaces for bikes and cars have been clearly marked.
They did not notify the press whether there would be traffic police or warders enforcing the new rules or not.
The change comes in preparation for Songkran, with high numbers of tourists expected.