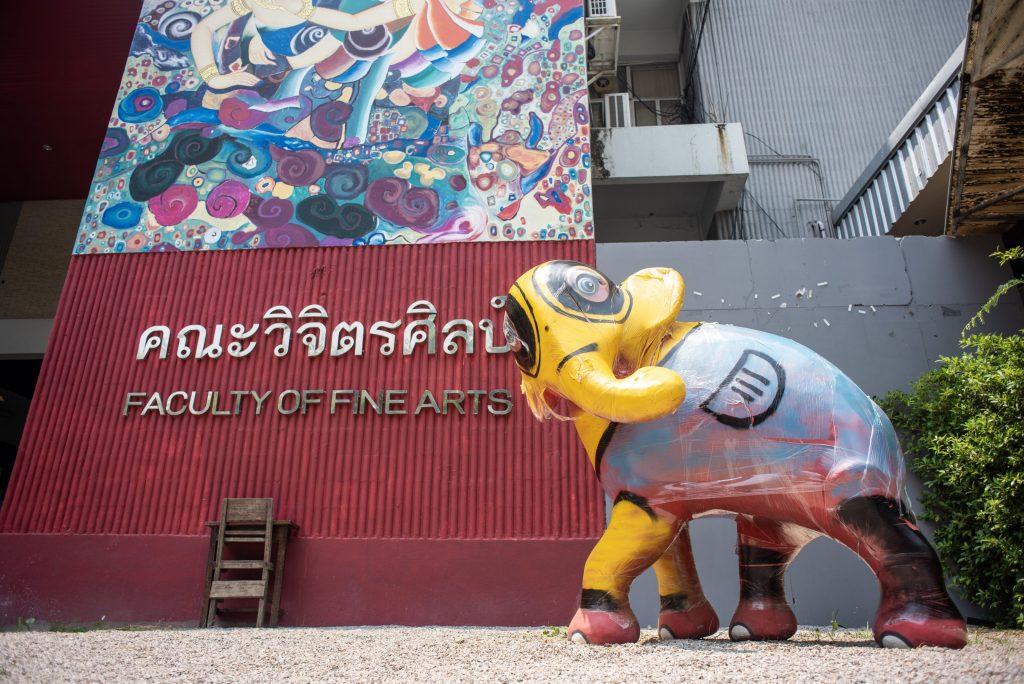 At 12:30pm yesterday CMU Fine Art students began taking over the main entrance to the Fine Arts building. The breezeway was filled with students who were protesting a recent event in which CMU faculty members gathered 'politically sensitive' art and put it into black trash bags. Fine Art students were outraged by the Fine Art faculty's actions and have been speaking out on social media since the event took place.
"This is an event and a chance for all artists in Chiang Mai to come participate in the issue together," said one 23 year old CMU art student. "The artist community in Chiang Mai is scattered and now we want to come together and fight back against the structure of the Fine Arts Faculty. They made a problematic choice for students. The CMU faculty tried to mock us students. It's frustrating. It's just artwork. The faculty's view is narrow on common things. Their meaning of art is limited. They have very old moral traditions. I think it is a big problem we have."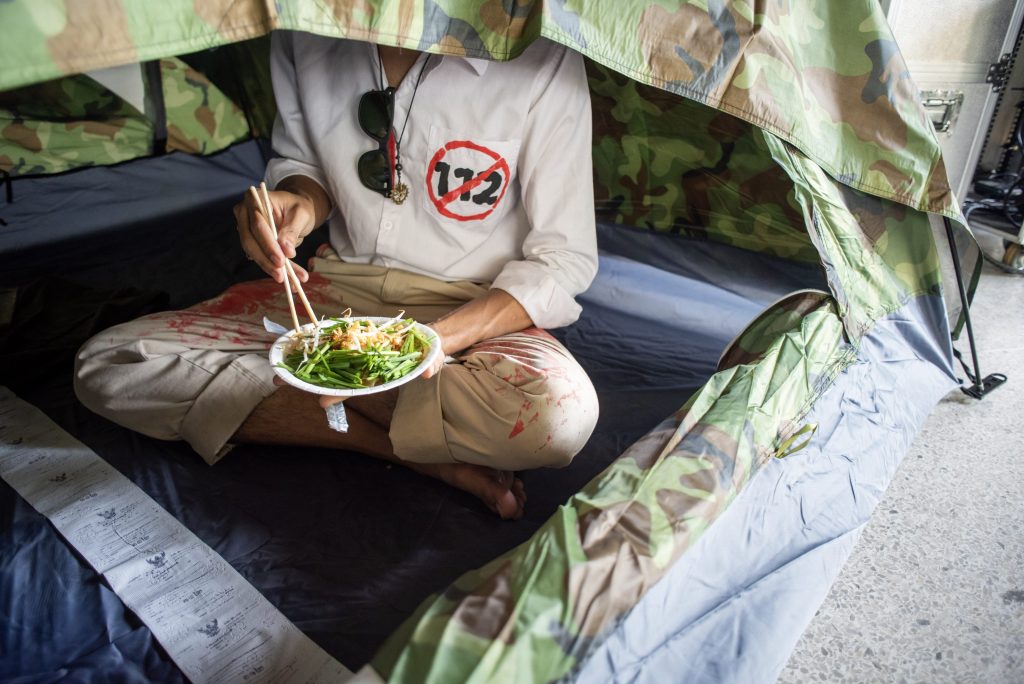 Students from multiple faculties including Fine Arts, Design and Media collaborated to make the event happen. Students donated food, DJ equipment and artwork to the cause. By 1:30pm the hallway was filled with handmade protest signs, paintings, tents and performance artists. The 'Art Lane', as students called it, illustrated how upset they felt about the faculty's actions. The Art Lane intentionally blocked the walkway so that other students passing by had to acknowledge the message. Passersby live streamed as they watched the event.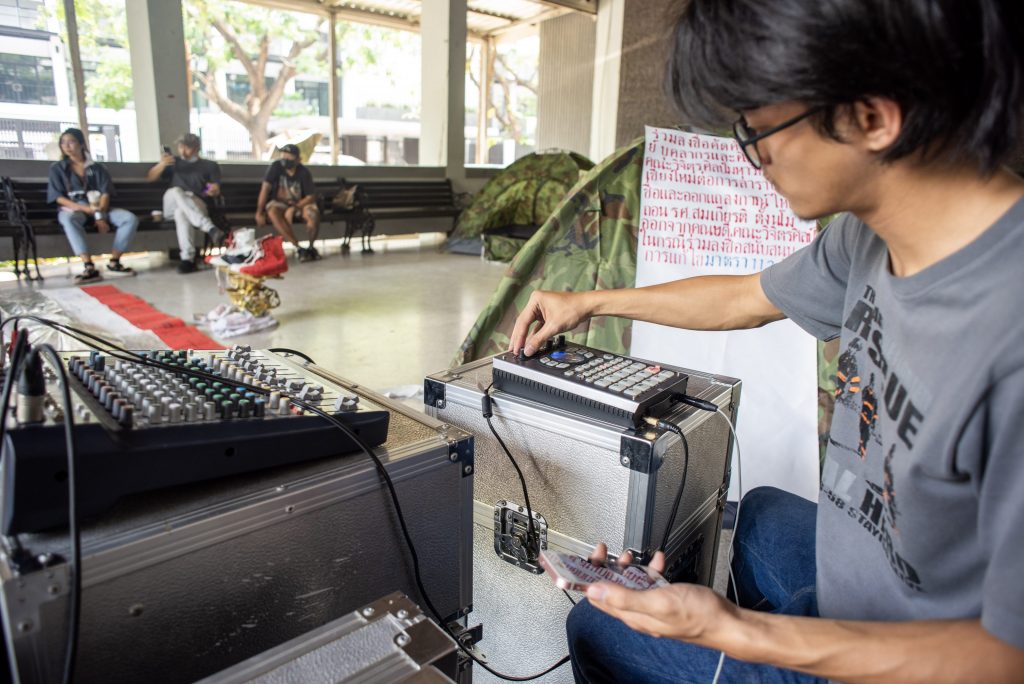 At 2pm students passed a microphone around to express their individual concerns with the art removal. "It's very bad," said one angered attendee, adding, "Thailand feels like North Korea." Another younger student said, "How dare you call someone's art trash? It's not even about being an artist or not, that's just a social norm. I think the professor says it best, 'Are you an artist? Being an artist is to respect people, the art and the artists."
Students plan to wrap up the demonstration by 4pm and they urge the Fine Arts dean and faculty to have a discussion about censorship and freedom of speech at the university.
www.willlangston.com