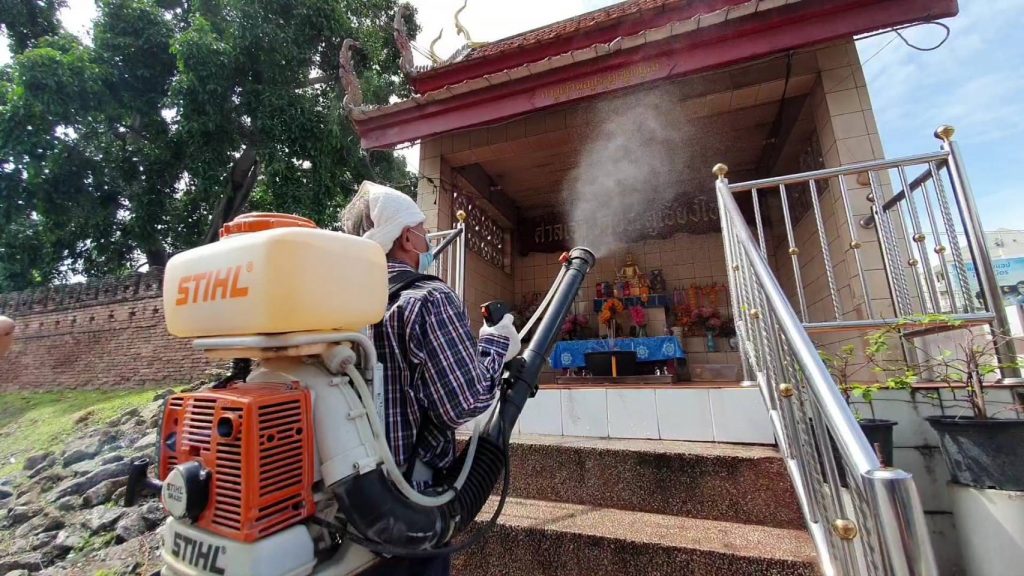 Earlier this week a 28 year old Bangladeshi woman was seen sitting naked on a sacred shrine at Chiang Mai Gate, causing great outrage across Chiang Mai.
She has since been taken by doctors at Suan Prung Hospital for a psychological evaluation as it is believed that she is mentally unwell.
Many locals, however, are concerned that the spirits at Chiang Mai Gate's shrine will be upset by the display of nudity and disrespect and the municipality has responded by sending a team to clean the shrine of any potential virus, spraying it with disinfectant.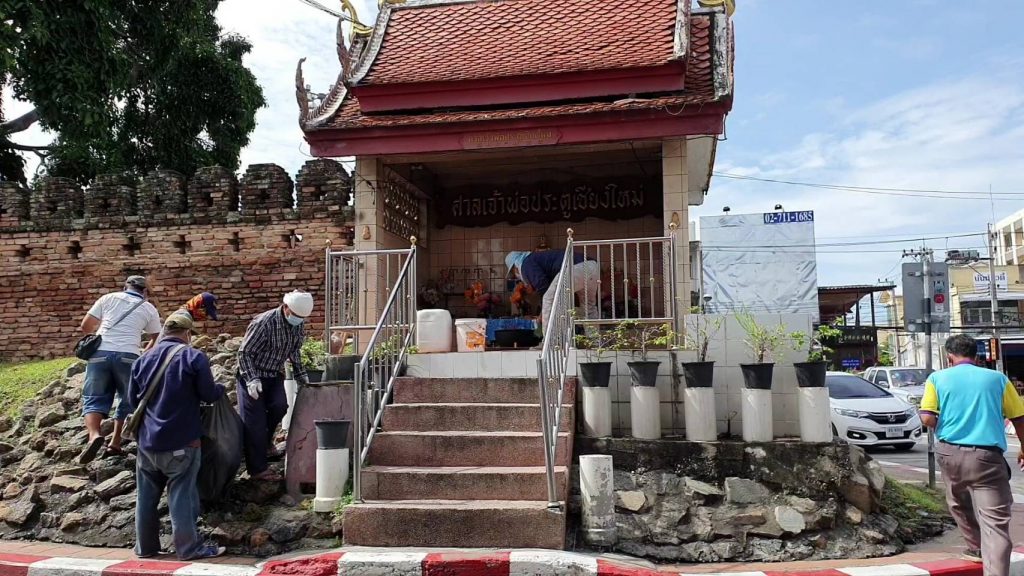 Kanong Ngaokaew, a worker at the municipality told reporters that the spirits may have felt disrespected and while many locals fear that this will bring bad luck to the city, he doubts that will happen. He went on to say, "Foreign tourists often act in strange ways as they don't know any better."
Vendors in the market told reporters that they were happy that the shrine has been clean and that the shrine is very important to many of them as it is where they go to ask for blessings for sales and success.
The municipality went on to say that there are no plans to hold a religious ceremony as the annual one held at the city shrines has just recently been held.