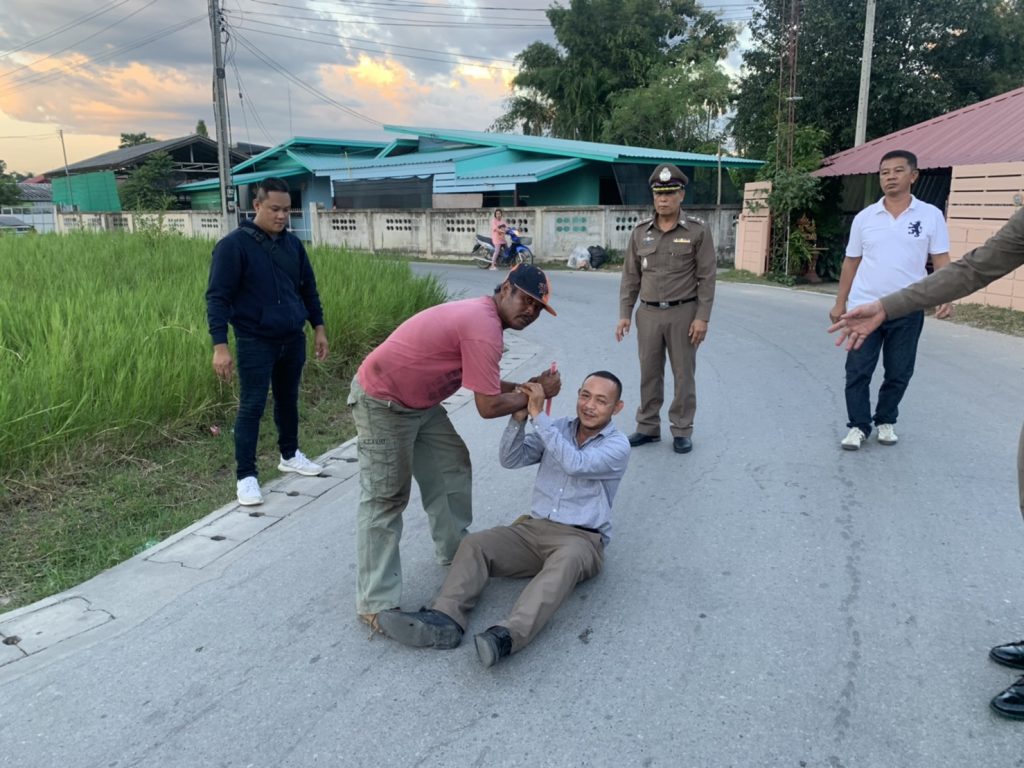 Nipon Plangrit, 54, was arrested by Maejo Police in possession of a long knife, allegedly after attacking Sarawut Jaima, 32, causing his death yesterday evening.
Police say that Nipon and Sarawut had had an argument earlier in the evening following a road rage incident. According to Nipon, Sarawut had begun to physically attack him when he had no course but to defend himself with the nine inch knife he had in his possession.
Police say that they used CCTV footage to track Nipon to his home in Sansai where they arrested him just after midnight last night. However, police say that while escorting Nipon to the police station, relatives of Sarawut attacked him and police had to take control and defend him against them.
Sarawut later confessed to police that he was indeed the man caught on camera, explaining that on the night in question he had been drinking and was driving home when he began to have an intimidation altercation with the victim.
He said that when the victim attacked him he got upset and drove to a relative's house to get the knife, which he then used to kill the victim.