Pichet Jeranantasin, Commissioner of Provincial Police Region 5 along with his class alumni from the Royal Police Cadet Academy (class of 28) visited the Pratu Kom community in Haiya to help out bed-ridden citizens and those who are unable to help themselves at this time.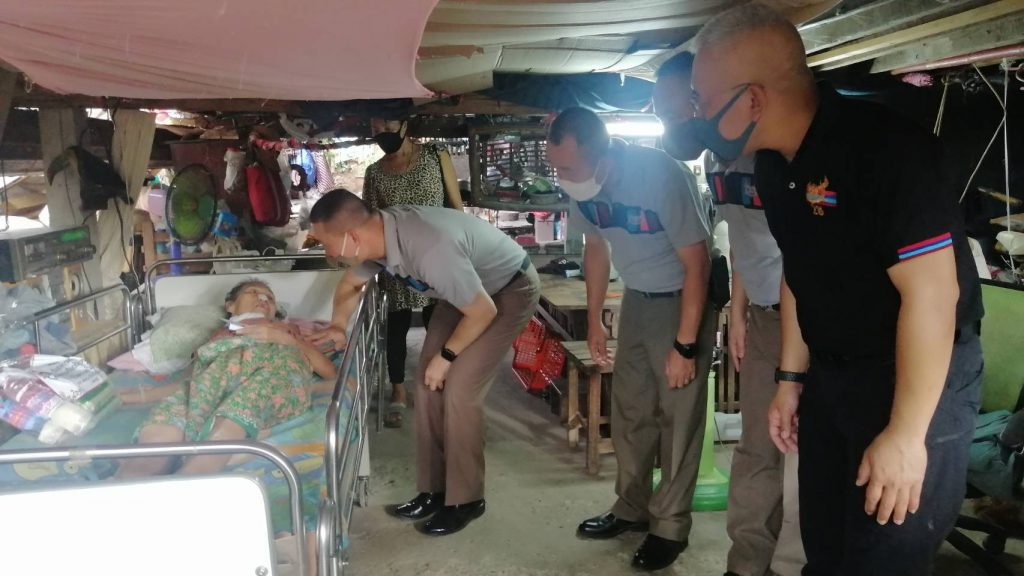 The class of 28 have visited many communities and donated goods to many people, they told the media, but this time they are hoping to help those who are truly destitute.
They say that they are also taking the opportunity to listen to the various grievances of the people and hope to be able to take that information to better their services to the community.