CityNews – The National Council for Peace and Order (NCPO) has ordered Chiang Mai Traffic Police to strictly enforce issuing fines to those not wearing seatbelts in cars, increasing the fine from 500 baht to 5,000 baht starting today.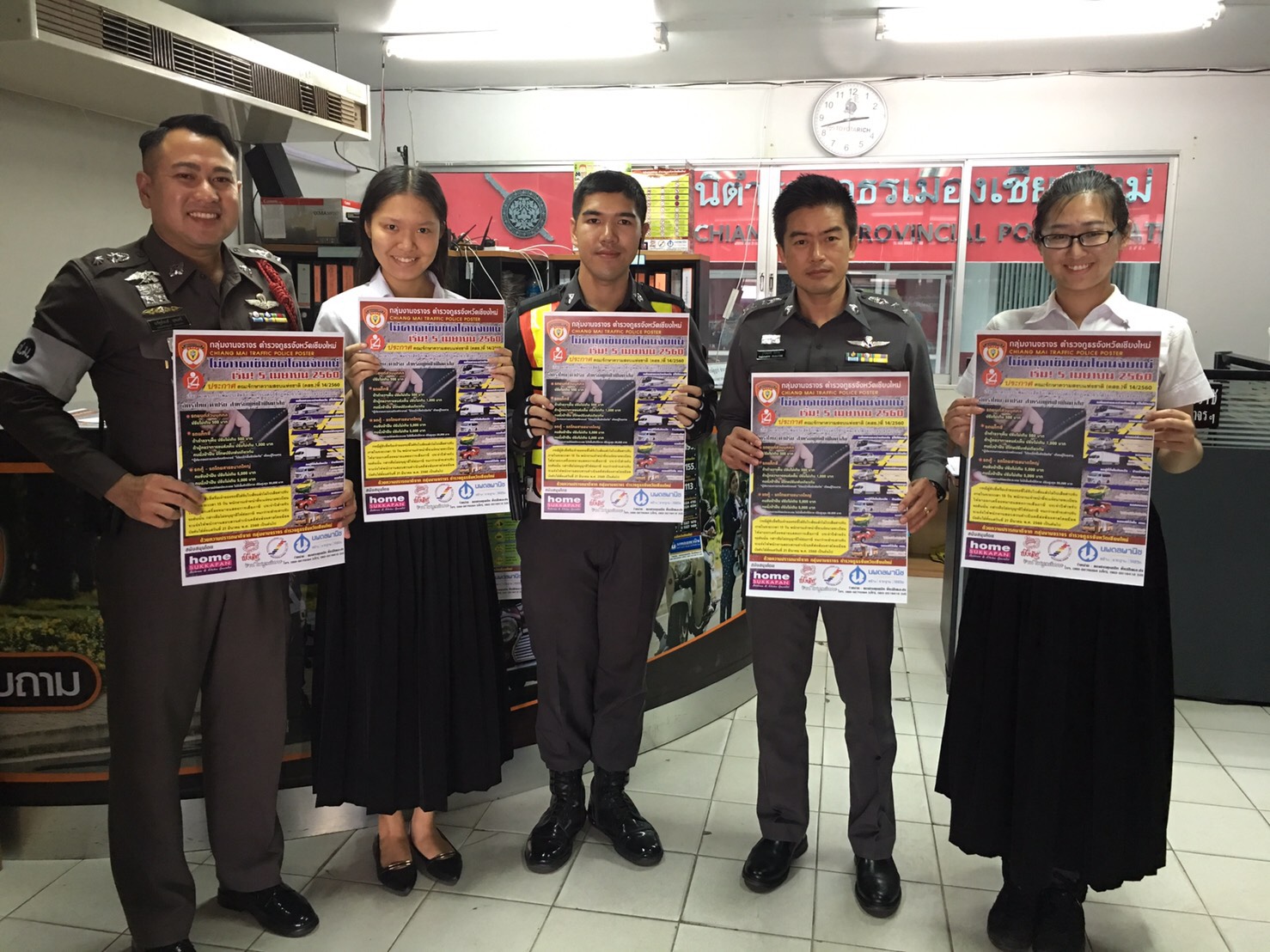 New posters have been put around the city alerting the public to wear their seatbelts or risk a 5,000 baht fine this week.
Chiang Mai Traffic Police also ensure they will be strictly checking this rule in addition to other rules over the next few months.
Anyone who wishes to take a promotional poster to display can collect one at the Traffic Police Office from 8am – 8pm.