On the afternoon of the 2nd May Doi Saket police were alerted to an accident and rushed to the scene on the Chiang Mai-Chiang Rai road (Km 51) to find a massive jam of cars unable to move due to a nasty accident.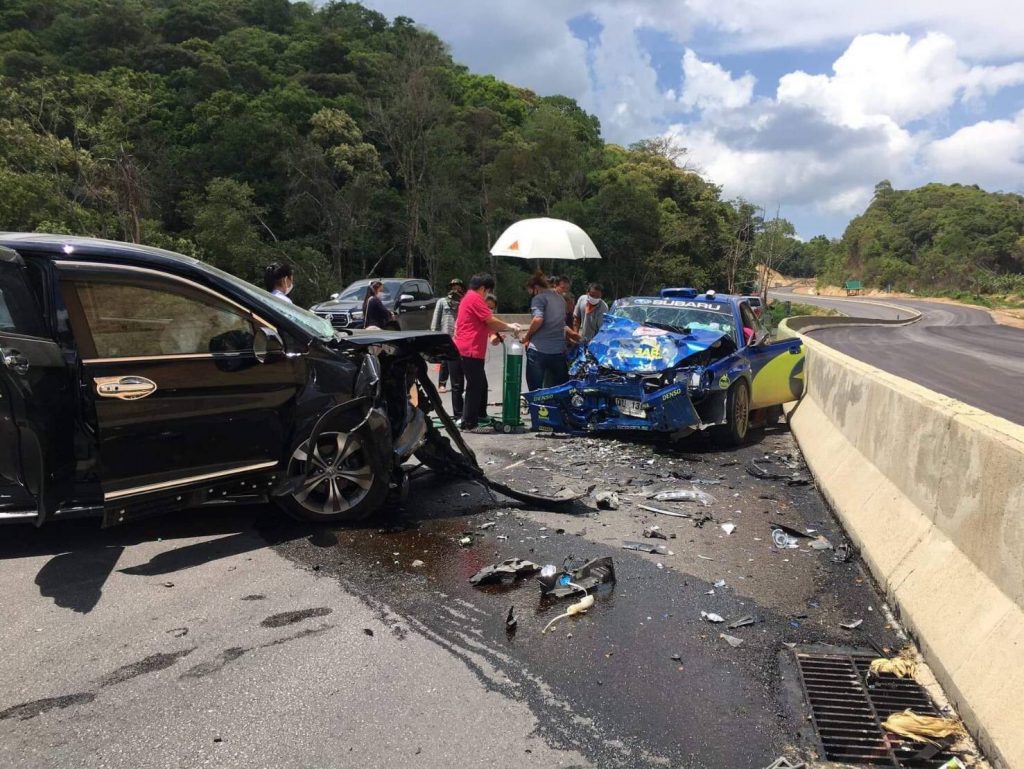 A Subaru with a Bangkok license plate had crashed with a Honda CRV, also from Bangkok. It took rescue workers over half an hour to get the injured driver out of the Subaru.
Both drivers were injured and rushed to hospital.
Police speculate that the near heads-on collision was due to the lack of signs in an area of road works which may have caused confusion. The two vehicles were also said to have been speeding and witnesses say that they appeared to have been driving somewhat recklessly.
Both men are expected to recover fully.