CityNews – The body of a man was found in the moat around Chiang Mai's old city at 3pm on June 15.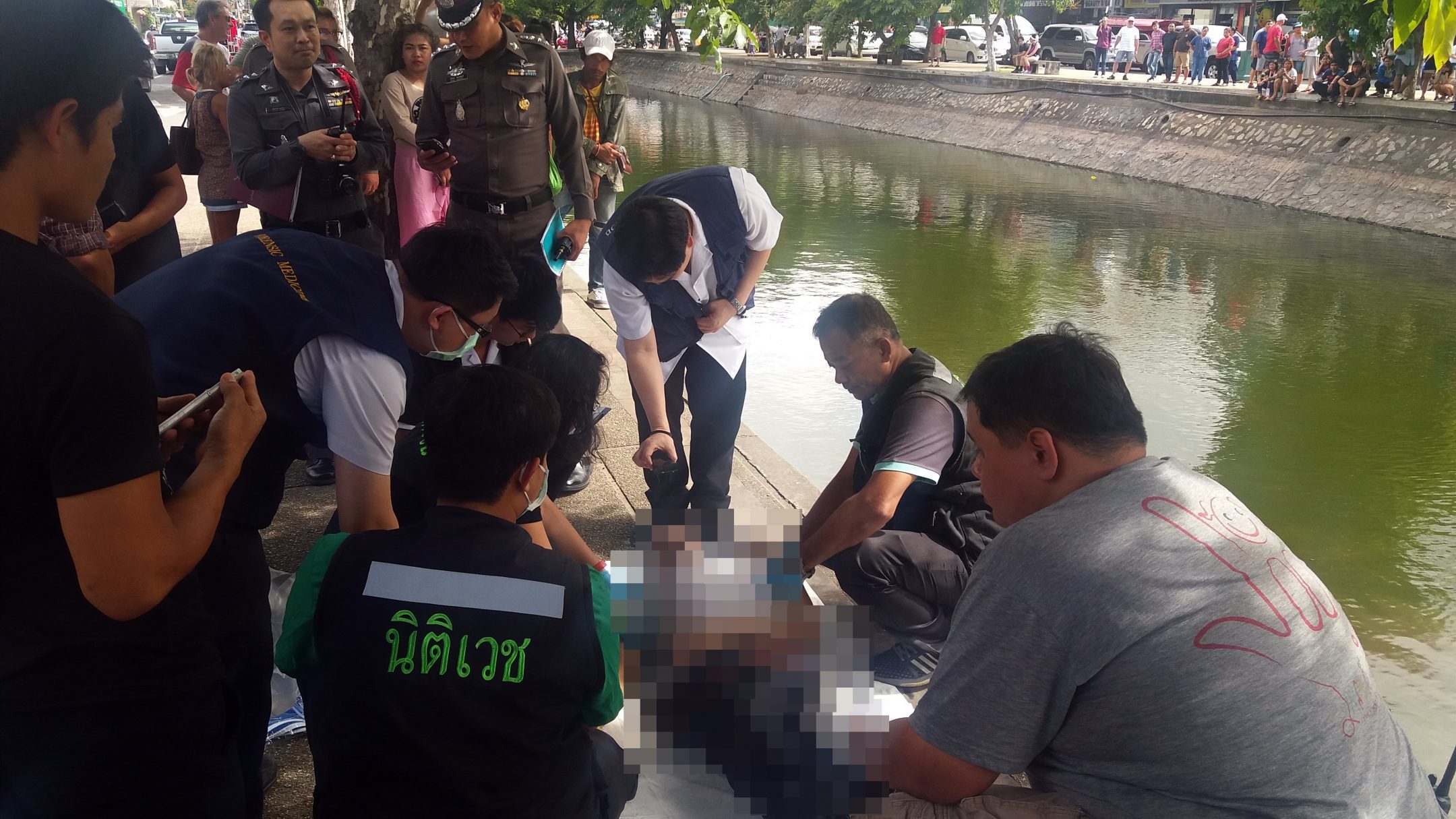 When passers by noticed the body of a man floating in the moat, they immediately called emergency services and the police to the scene. By the time authorities arrived, a large crowd of people had gathered.
Police and rescue crews retrieved the body from the water and checked his body for identification.
An ID card with the name Somboon Chaimongkol was found. The man was 57 years of age and lived in the Sansai area of Chiang Mai.
No physical evidence was found to suggest any foul play in the death of this man, and police speculate he fell in and lost consciousness, the drowning to death.
Police forensic teams believe Somboon died several hours before his body was discovered.
Forensic Police Physicians are investigating the cause of death.