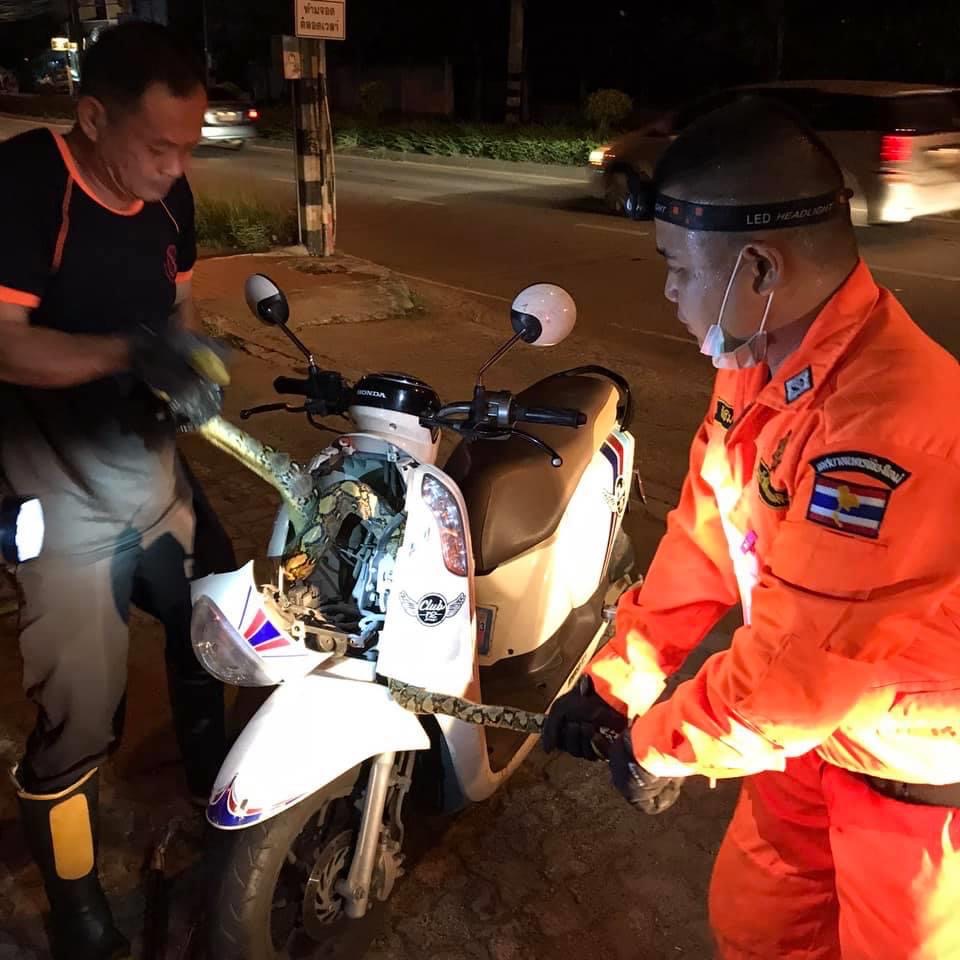 Last night the municipality staff were called for help when a boa was found in a motorbike.
On arrival bystanders pointed rescue works to a white Honda Scoopy scooter, which they said had a boa inside it. It took a while, and a torch, for rescue workers to get close enough to see the snake which appeared to have been wrapped around all the electrical wires and mechanical parts.
After slowly detangling and disengaging the boa, it was taken to be released back in the wild.
The owner of the bike said that they had no idea how it got in there, but they began to become suspicious when there were strange sounds coming out of the bike. When they peered in for a look they were shocked to see the snake.
The municipality wishes to warn the public that this is the rainy season and sometimes snakes, insects and others may seek refuge in homes, vehicles or businesses, urging us to be vigilent.