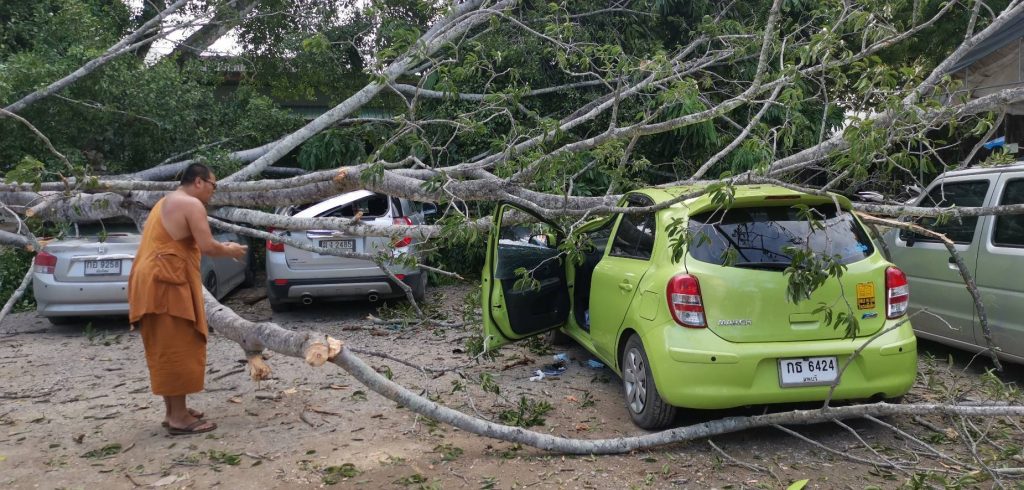 Branch of large banyan tree fell onto the car park of Wat Pa Daraphirom in Mae Rim, injuring two tourists, one who suffered from concussion and another who is in critical condition after the branch fell onto her neck.
Eight vehicles were also damaged in the incident.
A local vendor at the temple told CityNews that the crash of the branch shocked everyone at the temple and was thunderous in noise.
Initially it was thought that no one was injured, she said, but then they soon saw the people under the branches.