CityNews – National Astronomical Research Institute of Thailand (NARIT) has announced that the public can view Venus with the naked eye on April 30 between 4 – 6am as it passes close to the earth.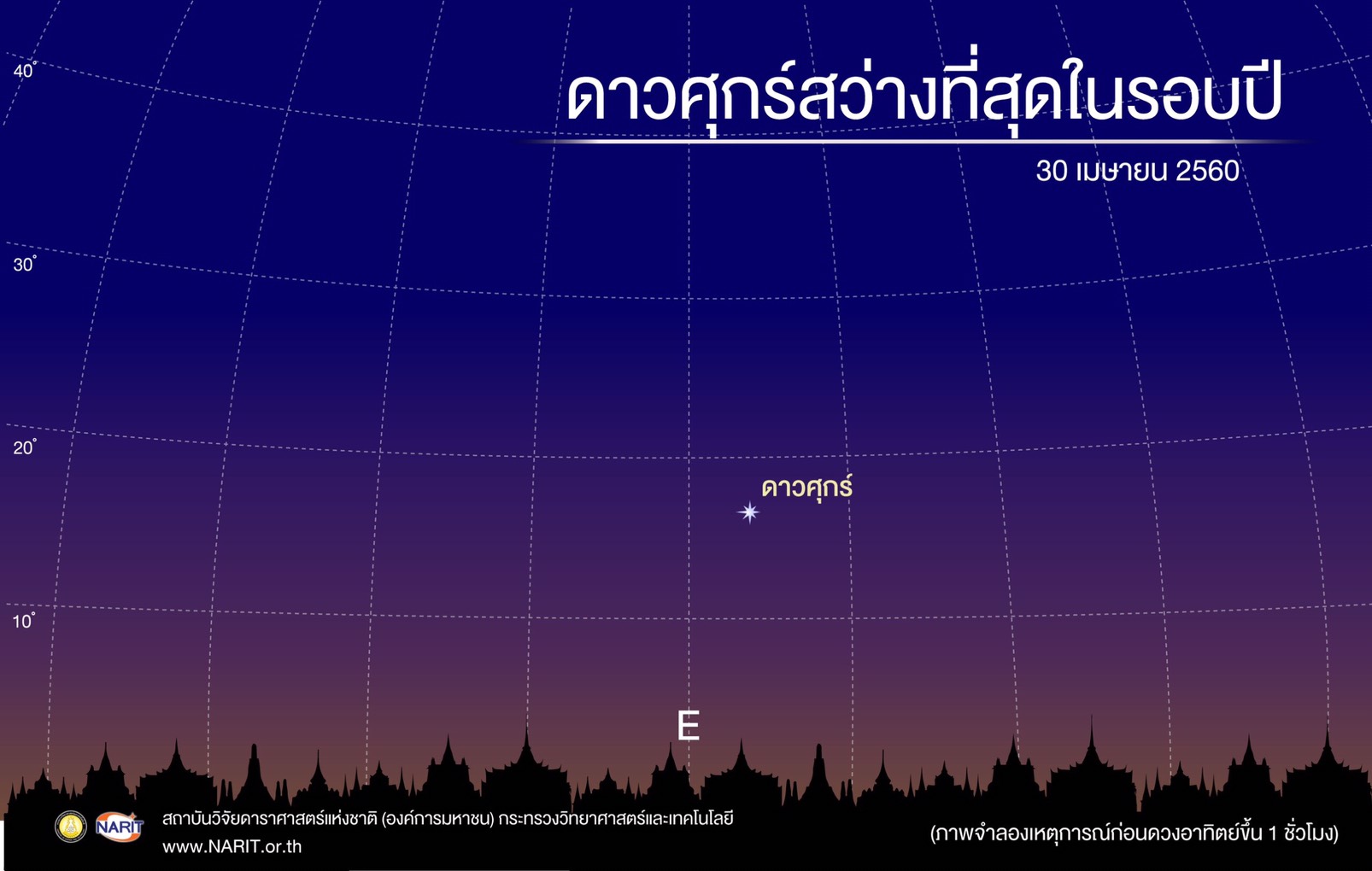 Venus will be a third the brightness of the moon according to NARIT with a light magnitude of -4.6 (compared to a full moon at -12.6 magnitude). If people use a telescope, then Venus will appear as a crescent moon as it passes our night sky.
The previous bright passing of Venus was on January 12, but it was near the sun so was more difficult to see. It will appear towards the east before the sun rises.