CityNews – Police Lieutenant General Commissioner Poonsub Prasertsak of the Provincial Police Region 5 has announced that progress has been made in Mae Hong Son's high profile underage prostitution ring case. On April 24th CityNews reported that a woman had contacted the media to discuss a case of an underage prostitution ring led by Mae Hong Son police.
The woman, a mother of an alleged victim, claimed that she had reported this case to the police over six months ago, but that the case had been closed pending further evidence. Following widespread news in the media, the police announced two days later that two woman and one policeman had been arrested.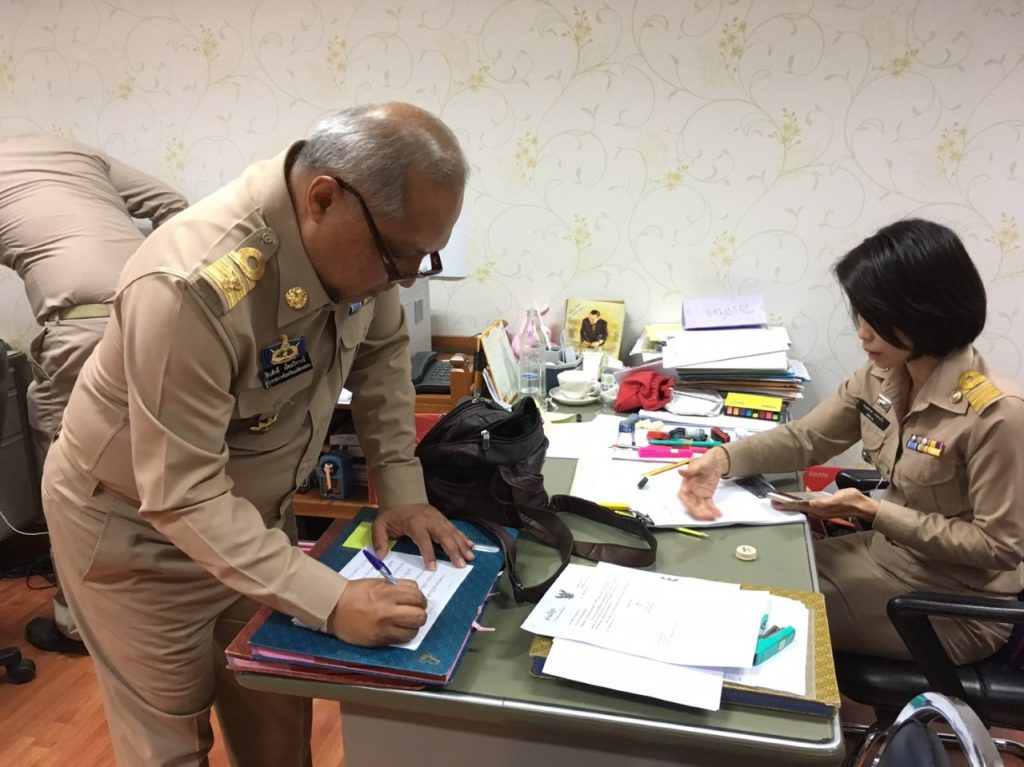 On the 31st April, a Mae Hong Son police officer said to Spring News, "If we expand to arrest agents today, there will be many more suspects…Each agent has around five underage children under their care and if each child has serviced an official in Mae Hong Son, the case will expand to encompass many more officials, this could potentially affect the efficiency of Mae Hong Son's governance. Many officials in Mae Hong Son have been transferred from other provinces and when they are lonely they can use the services of these children. If they are all arrested, the running of the province could trip up.
On 1st May, the police commissioner announced that new evidence as well as new witnesses had come forward and that police now had a case. He expects more arrests in the days to come. The Ministry of Interior has also transferred the Mae Hong Son governor out of the province due to suspected involvement in the case. He will be temporarily working at the headquarters of the Ministry of Interior until further notice. The courts have issued three arrest warrants for local policemen, two of which have refused to accept the warrants and say that they are ready to fight the case in court.
Commissioner Poonsub said that officials are now fully investigating this case and will follow all leads. He said that once findings have been reported to the police headquarters in Bangkok, an official announcement will be made.
He also said that arrests will be made depending on witness statements and other evidence discovered. He added that arrests warrants are issued by the court, so he is unsure at this time who and how many will be arrested.
As to the allegations that the governor of Mae Hong Son himself bought the services of underage girls for sex, the commissioner said that there is currently no evidence to support this claim though the Ministry of Interior will be conducting its own investigation into the allegation.
At this point, said the commission, seven or eight policemen are suspected to have bought services of underage girls and if evidence supports the allegations they will be prosecuted to the full extent of the law. As will the five police officers from Mae Sariang District now accused of raping many girls.
One of the underage prostitutes spoke anonymously to The Nation and claimed that at least 90 percent of high ranking officials visiting the providence also used their services. It was referred to as their 'sweet treat'.
The commissioner said that there were constant orders being issued to the police about their conduct and there were systems in place to oversee the police. However, he admits that there are opportunities which some police could take advantage of like, "a garbage collector who may not be able to collect all the garbage and himself may be smeared with garbage." He said that this case will become an invaluable lesson for the police as well as society at large.
Later, Seubsak Iamwichan, Governor of Mae Hong Son said that he was now working to facilitate investigations in the Ministry of Interior so as to not appear to be using undue influence on the case. He asked that all government employees, the private sector and NGOs in Mae Hong Son remain strong and work together to find the truth in this matter for the sake of Mae Hong Son's honour. He added that Mae Hong Son was not a city of sin and asks all officials to work together to help the citizens of the province. He also insisted that he was, "one million percent innocent," and that he was now, "paying for his past lives' karma."
Following the previous announcements, Mae Hong Son court just announced the issuing of arrest warrants for the three policemen.