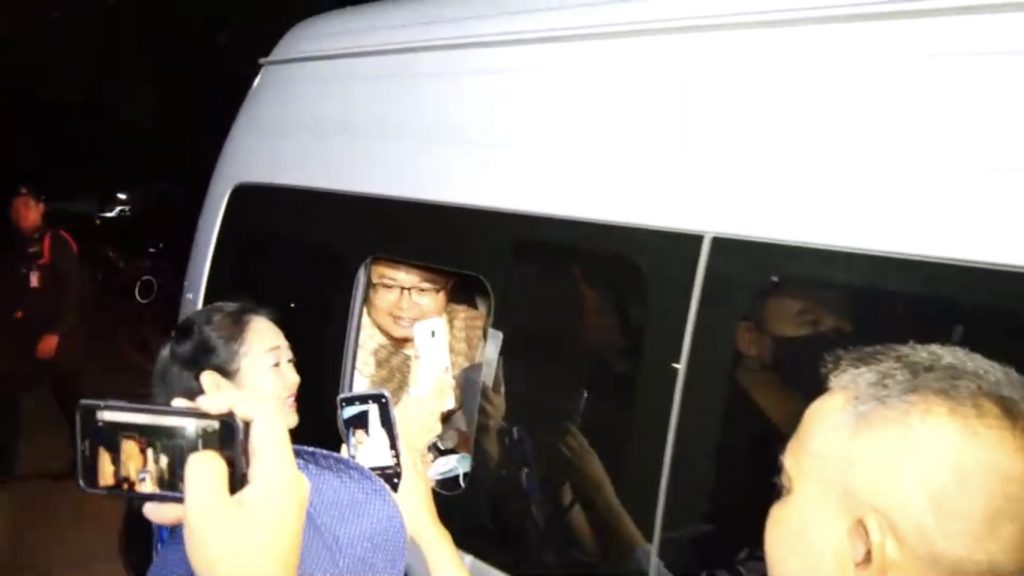 On the evening of the 26th October human rights lawyer and pro-democracy protester Anon Nampa was released from Chiang Mai Central Prison, temporarily, after an order from the 5th region courts.
However, the moment he was released, police from Bangkok's Chana Songkhram Metropolitan Police rearrested him for his role in talking during an event to pray for the protection of democracy on the 3rd September. He was immediately remanded and taken away to face further charges in Bangkok.
Authorities allowed Anon to open his window to greet his 10 supporters for a moment before he was driven away.