CityNews – A man suspected of murdering a lottery vendor has been arrested and is awaiting prosecution after he admitted to killing the woman for money to fund his gambling obsession.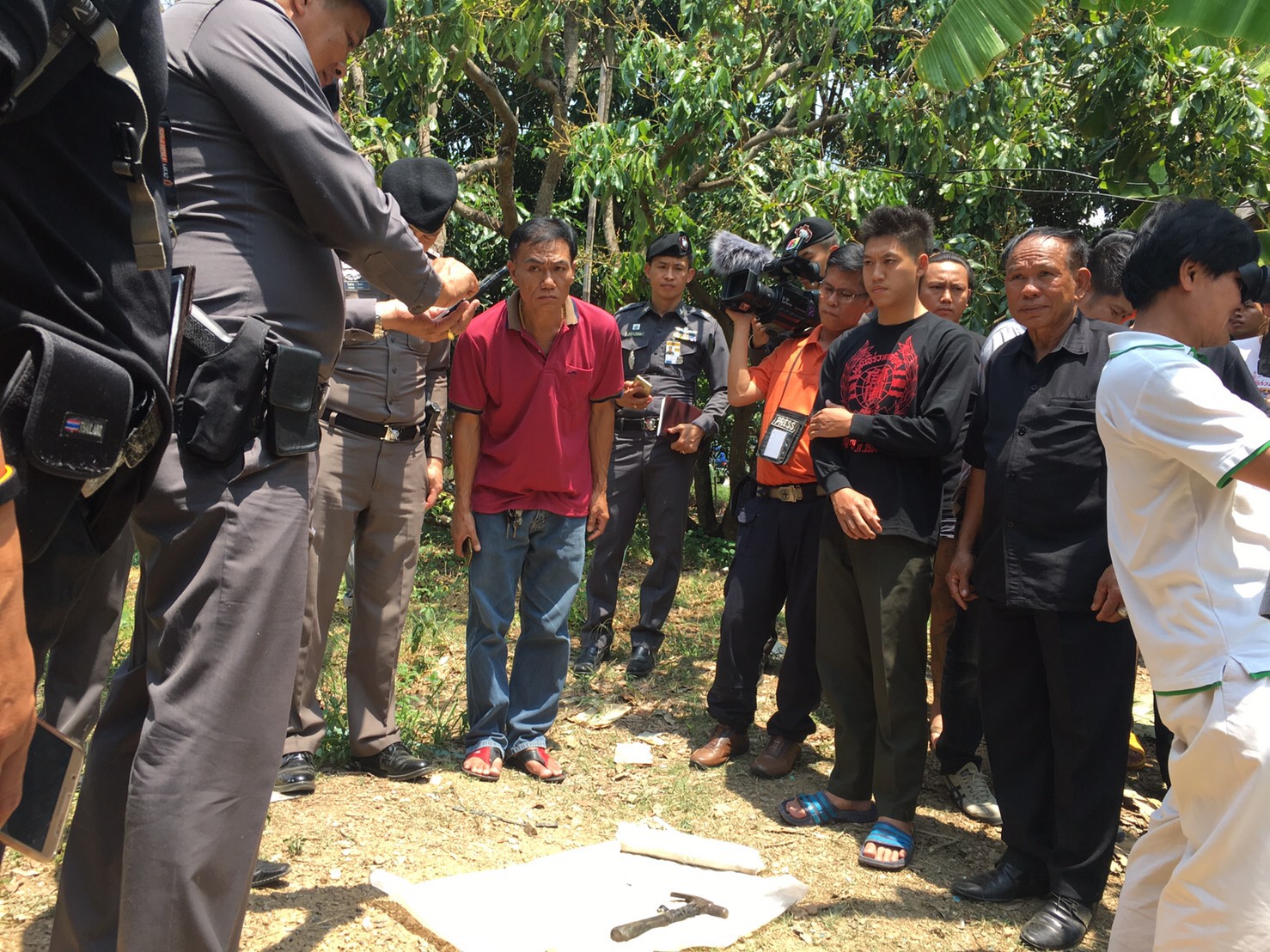 The body of lottery vendor Thanawan Perpansuk, aged 43, in a longan farm in Chomthong District with her jewelry stolen has led police to arrest a man in connection with her murder.
On May 3, police arrested 51-year-old Chanthip Kanthawong who, after admitting to the crime, told police he knew the victim and tricked her into meeting him to exchange some money.
Chanthip didn't admit to the murder initially, but after the police found the victim's mobile phone and a hammer used in the attack in a lagoon next to the murder scene, he confessed.
He told police that he was a gambler and needed the money. He stole 60,000 baht from the victim before hitting her on the head and strangling her. He also stole her jewelry.