CityNews – 30th March 2020, at the daily briefing at the Provincial Hall today, it was announced that there have been two more cases of COVID-19 found here in Chiang Mai, bringing the total of cases up to 30.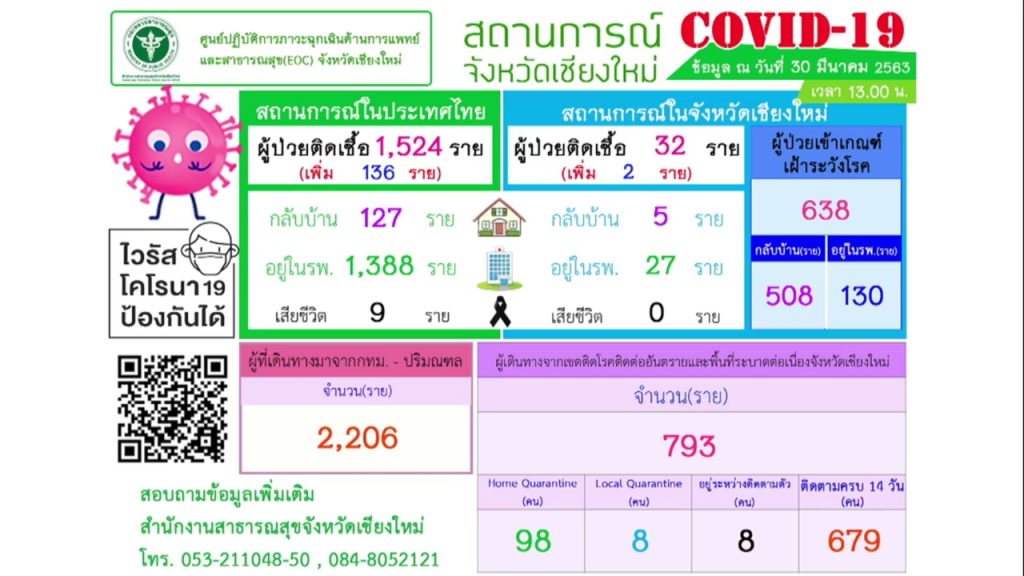 Dr. Kittipant Chalom, of the Chiang Mai Public Health Office said that while Thailand has seen an increase of 136 cases bringing the national total to 1,524, only to were found here in Chiang Mai.
The first patient is a 23 year old worker at a bar on Patong Beach, Phuket where she worked until the venue was ordered shut on the 18th March. She took flight FD-3161 back to Chiang Mai the following day and began to show symptoms – fever and a headache – on the 21st March and finally went to hospital on the 28th when she was tested. The results came out positive today. She lives with six people, all of whom are being tested.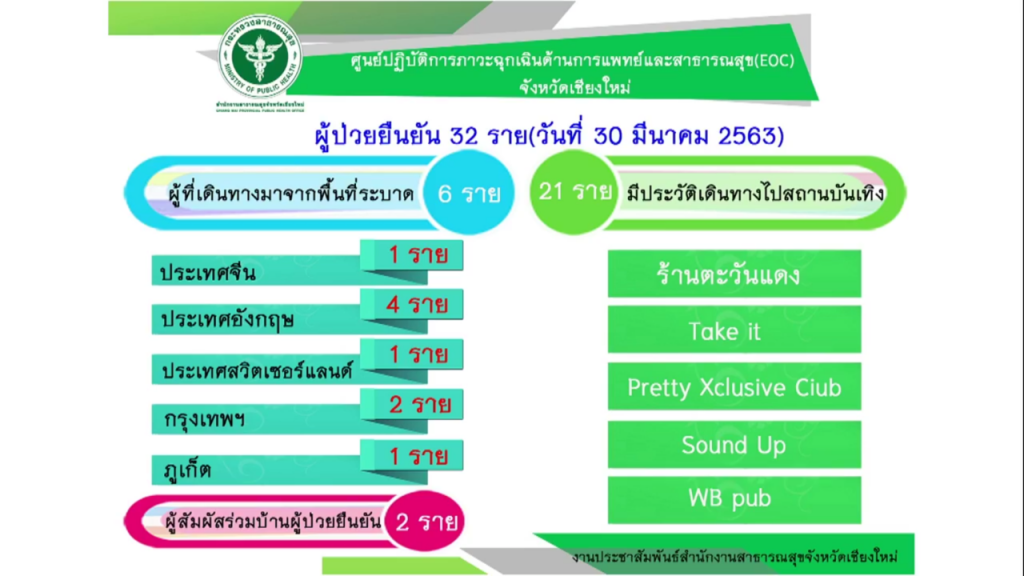 As for the second new patient is a 30 year old girlfriend of a known patient currently under treatment in hospital. She began to show symptoms on the 23rd and separated herself from other people. It was only after she recovered that she went to hospital where she was tested positive. Her three visitors during her confinement are being traced.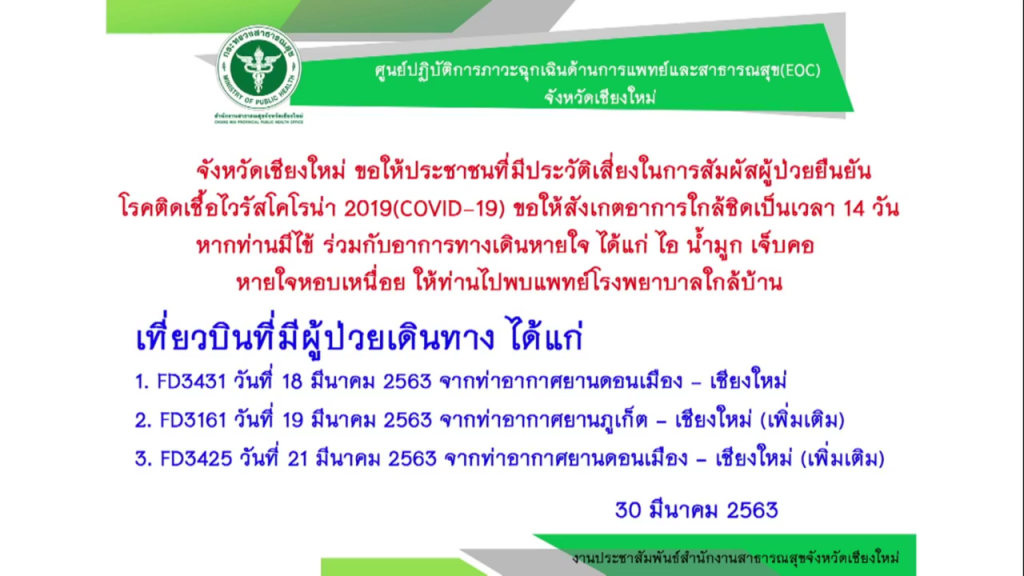 A total of five patients are well enough to have now returned home and one patient is in critical condition. As to patients who have been constantly monitored, they currently number 638. Of that number, however, 508 have tested negative and returned home and 130 are still being closely watched at hospitals.