CityNews – 7th April 2020, Chiang Mai hasn't seen any increase in new patients in a few days now.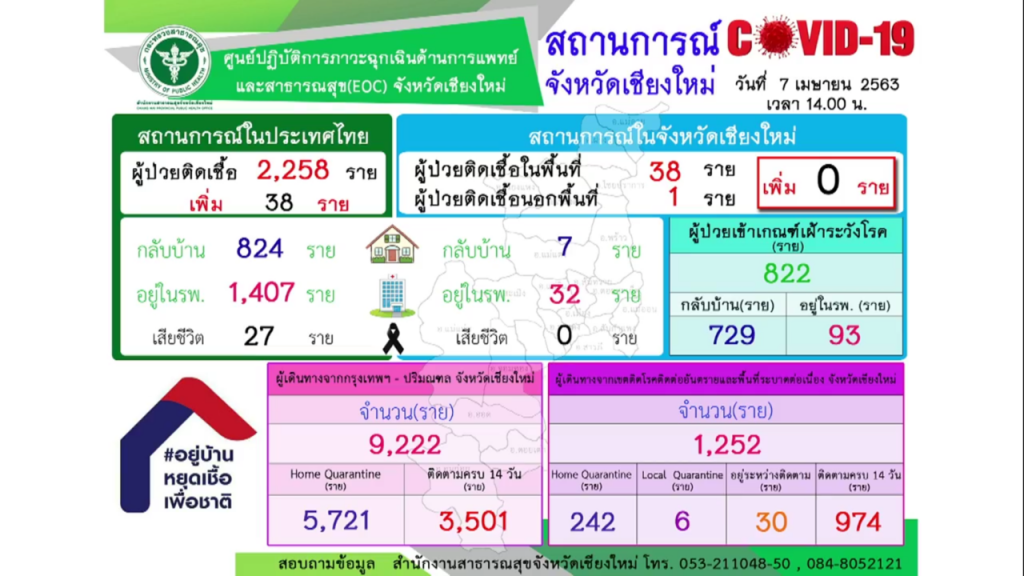 Today at 3pm at the provincial hall, a representative of Nakorn Ping Hospital as well as the governor's office updated reporters on the situation.
Dr. Charnchai Pojamanvibudh, deputy director of the hospital revealed that in Thailand the total number of people who have caught the coronavirus sits at 2,258, with an increase of 38 patients over the past 24 hours. He says that this is a good sign and commended the public health office for its policies regarding social distancing.
As to Chiang Mai, today is the second day in a row with no reports of any new patients.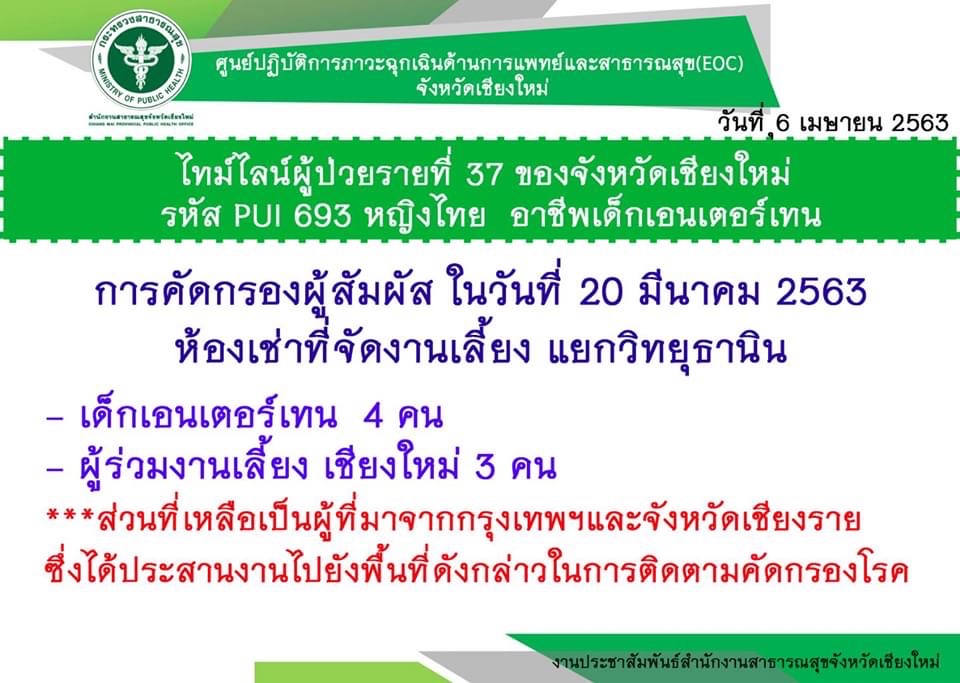 Chiang Mai has seen a total of 39 cases, with one case being a resident who left Chiang Mai to be cured elsewhere, but because they were here in Chiang Mai when symptoms erupted, this patient has been added to the Chiang Mai number.
Of the 39 patients, 7 have returned home, 32 remain in hospital and there have been no deaths and no one is in a critical condition. A total of 822 patients have been under observation since the outbreak with 729 having returned home already while 93 remain in hospital.
A total of 9,222 people have returned to Chiang Mai in recent weeks from Bangkok and the greater metropolitan area and 5,721 are in home quarantine with 3,501 given the all clear. A further 1,252 have returned from abroad with 242 I home quarantine, six in local quarantine and 30 being closely monitored. A total of 974 people have completed their 14 day quarantine and have been given the all clear.
The doctor went on to say that he feels comfortable that the situation is under control and the only two groups of people that they are still trying to find are all the people who were in contact with the initial two points of major contraction: the Bangkok boxing ring and the karaoke bars and pubs in Chiang Mai, both of which were early areas of outbreaks.