CityNews – 29th April 2020, at the daily COVID-19 news briefing at the provincial hall, Dr. Thanachon Wonghirandeha from the Public Health Office announced that there are only eight remaining patients in hospital in Chiang Mai with no new cases reported.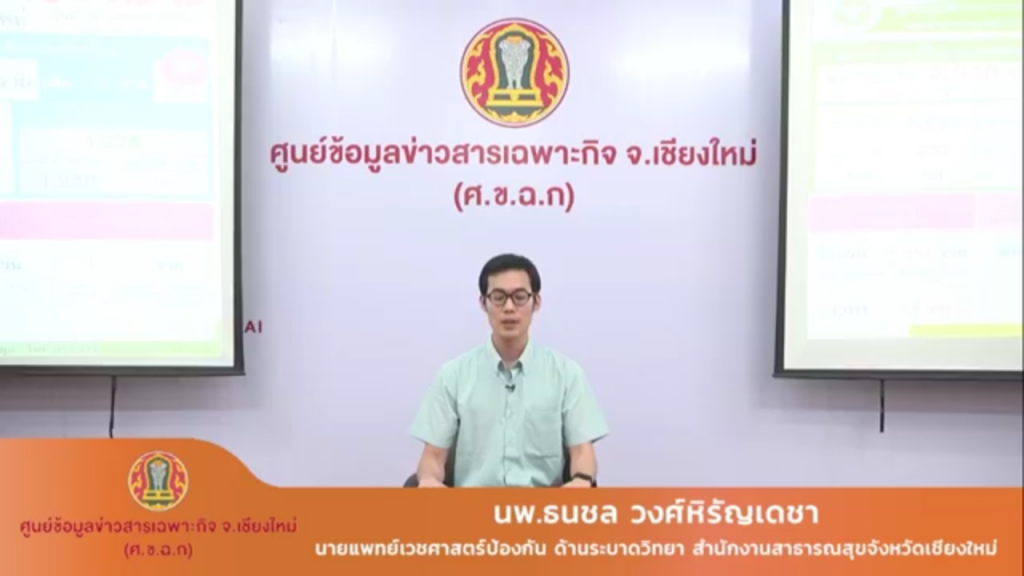 The doctor did warn, however, that we should not become complacent as did Singapore and Japan, both countries seeing a resurgence of the virus after believing it was nearly gone.
He said that the Public Health Office is studying both countries' COVID response thoroughly with one measure we are following is to set up four government run quarantine centres. Currently there are three centres run by the army and one is a hotel which has been converted for local quarantine. These will be the locations where at-risk people entering Chiang Mai will be placed.
Areas with people in close proximity will also be closely monitored such as old people's homes and orphanages, with regular checkups being conducted by the Public Health Office.