CityNews – 8th April 2020, one more confirmed case was announced today by the public health office.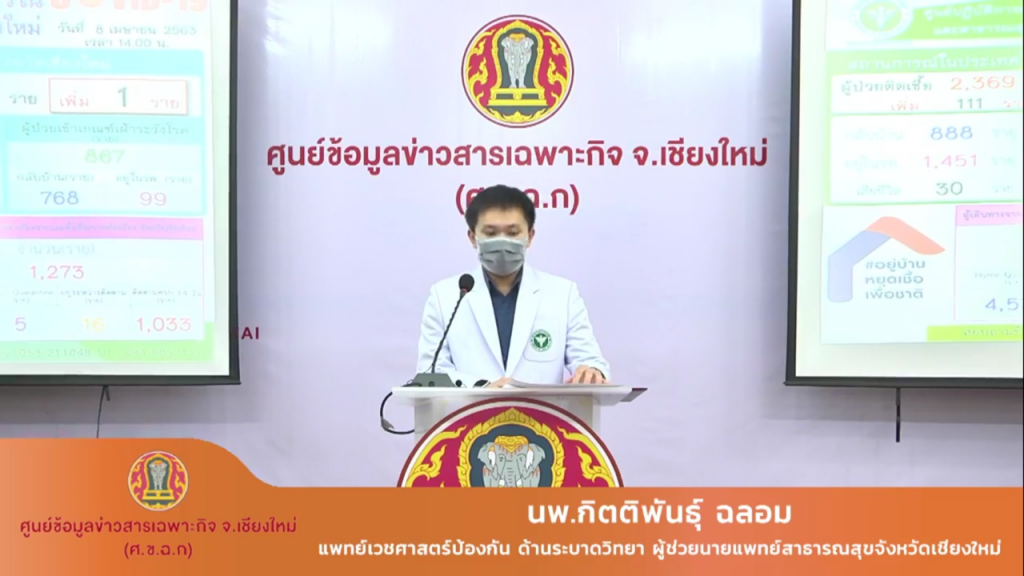 Dr. Kittipant Chalom from the Chiang Mai Public Health Office announced at the regular briefing today that the past two to three days has seen a steady decline in newly infected cases across Thailand. With an additional 111 cases nationwide adding to the total of 2,369 cases across Thailand, 888 have already returned home and 30 have died.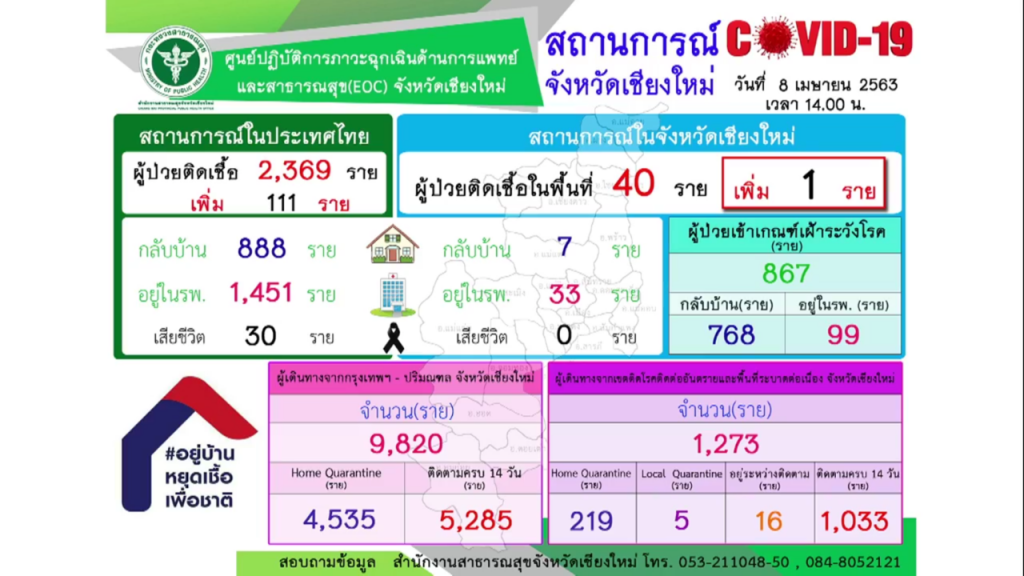 As for Chiang Mai, the new case announced today was the wife of a man who had returned from The Netherlands and who was already a previously known case. This brings Chiang Mai's total number of cases to 40, seven of whom have returned home. The remaining patients are under care and there are no critical cases at this time.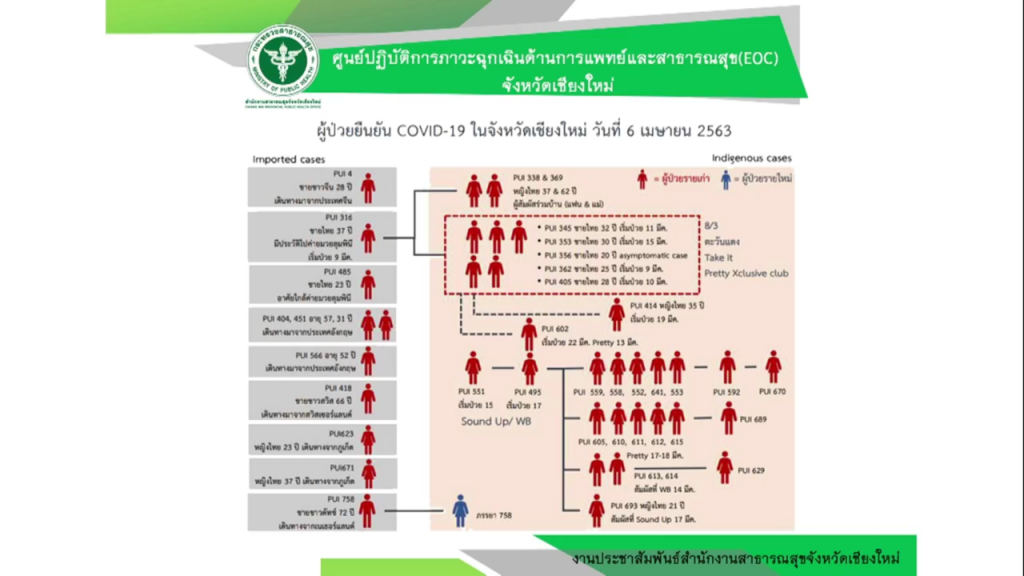 The woman who is the most recent patient is 36 years old and a Thai national. Her Dutch husband had already been taken into treatment after he returned to Thailand on the 17th March and began to have symptoms on the 22nd March while in quarantine with his wife. Yesterday she began to have symptoms and contacted the doctors. All eight people who they may have been in contact with are being monitored.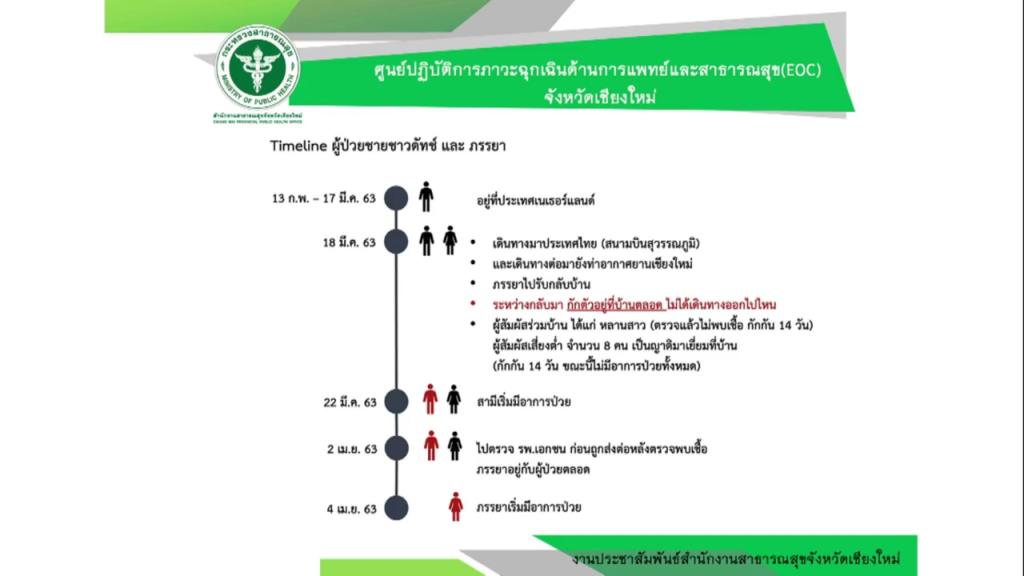 As to the group of partygoers at the entertainment venue where Chiang Mai's first outbreak was discovered, all 20 have been closely monitored and appear to have no signs of the virus.