CityNews – 27th April 2020 Dr. Siripoj Sribanditkul, deputy director of Nakorn Ping Hospital, has announced that there have been no new cases of COVID-19 in Chiang Mai.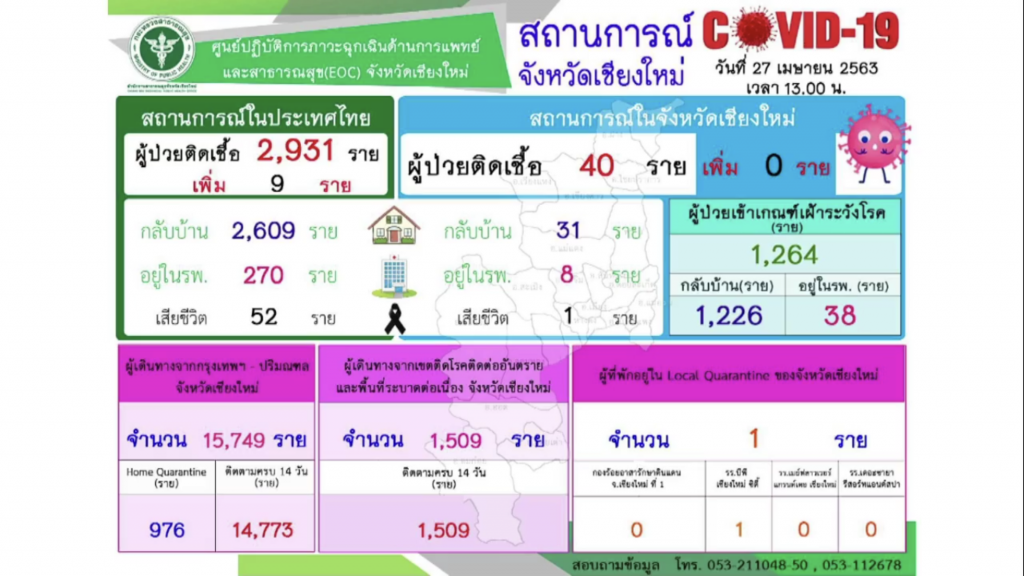 Across Thailand, 2,931 people have contracted the virus, and today there have been reports of only nine new patients across the country. In total 2,609 people across Thailand have returned home after hospitalization, with 270 currently in hospitals.
In Chiang Mai, out of the 40 patients, 31 have returned home with eight remaining in hospital. Out of the 1,264 tested and under monitoring, only 38 remain in hospital.
Out of the 15,749 people entering Chiang Mai from other provinces including Bangkok, 14,773 have been cleared and 976 remain quarantined at home.
In spite of these figures, authorities ask everyone to please abide by the self-quarantine and social distancing protocols as we do not want to have a reemergence of the virus, as has been seen in some countries.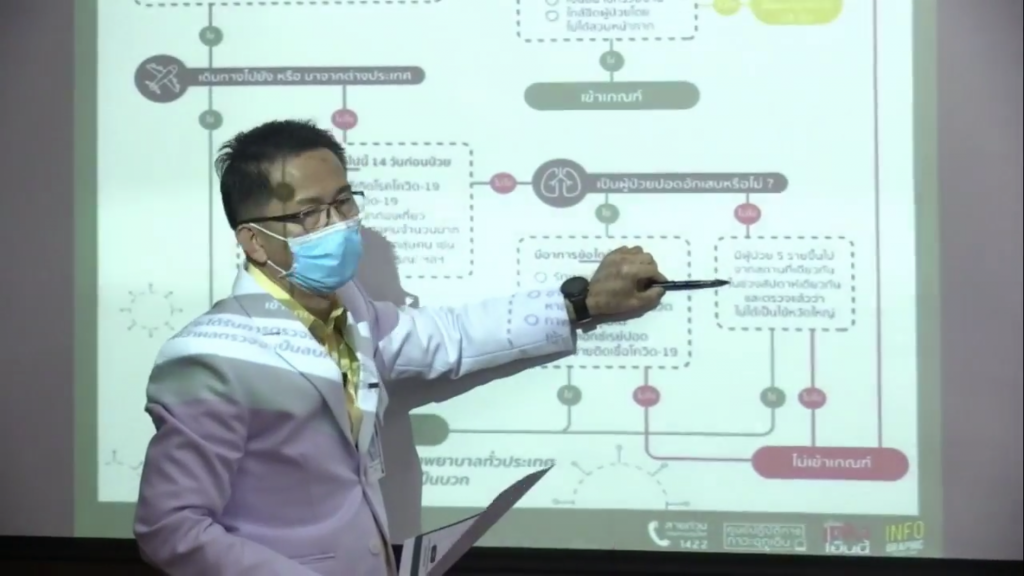 Dr. Siripoj asks that we all watch our body temperatures, seeking medical help should they rise over 37.5 degrees Celsius. He also recommends we avoid contact with people who may have returned from high risk areas and any large gatherings.
For any COVID-19 related emergencies call 1422.