CityNews – 27th March 2020, Chiang Mai Public Health Office has announced four new confirmed cases today.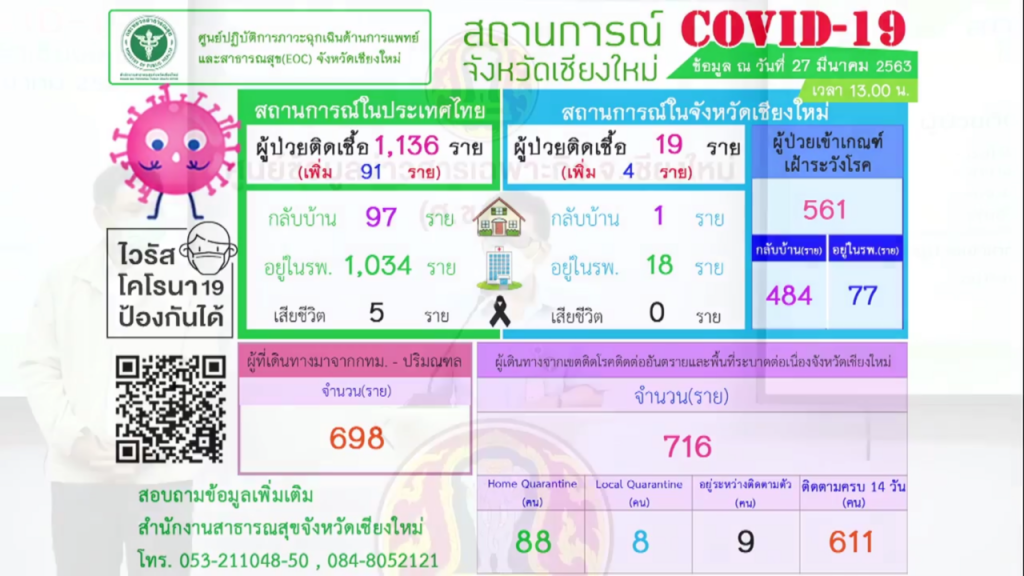 According to today's daily press briefing at the provincial hall, there are 19 confirmed cases in Chiang Mai with one patient having returned home already, leaving 18 in hospital care. There are also 77 patients who are being monitored from a total of 561 cases, 484 of whom have gone home.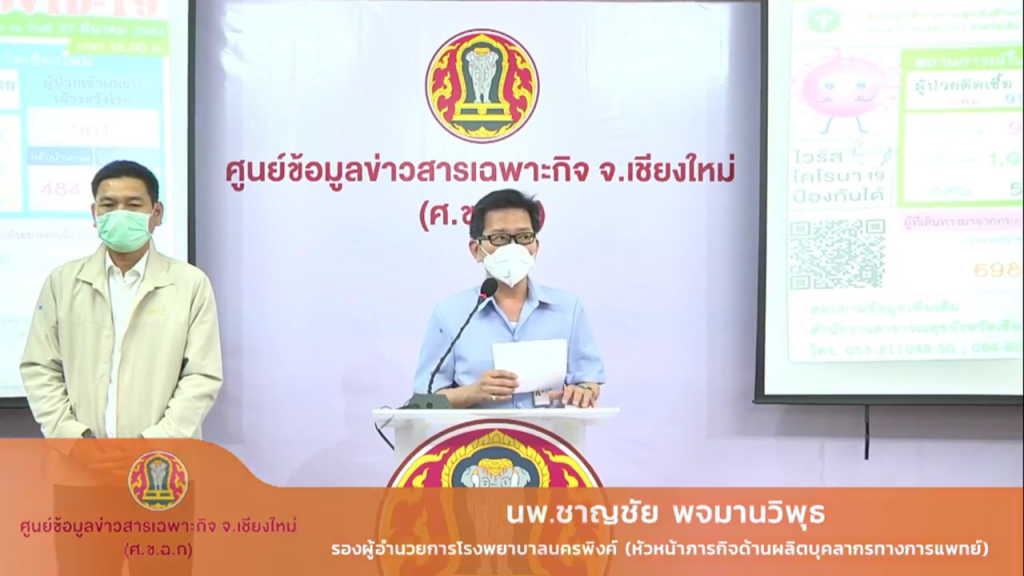 As to the four new cases, it was discovered that three of them had contact with patient number 495 who was a DJ at a local pub. There are eight more people who have been in contact with the DJ and they are being followed up by the monitoring team, though so far the ones they have found have turned out to be cases 551-553, all of whom tested positive.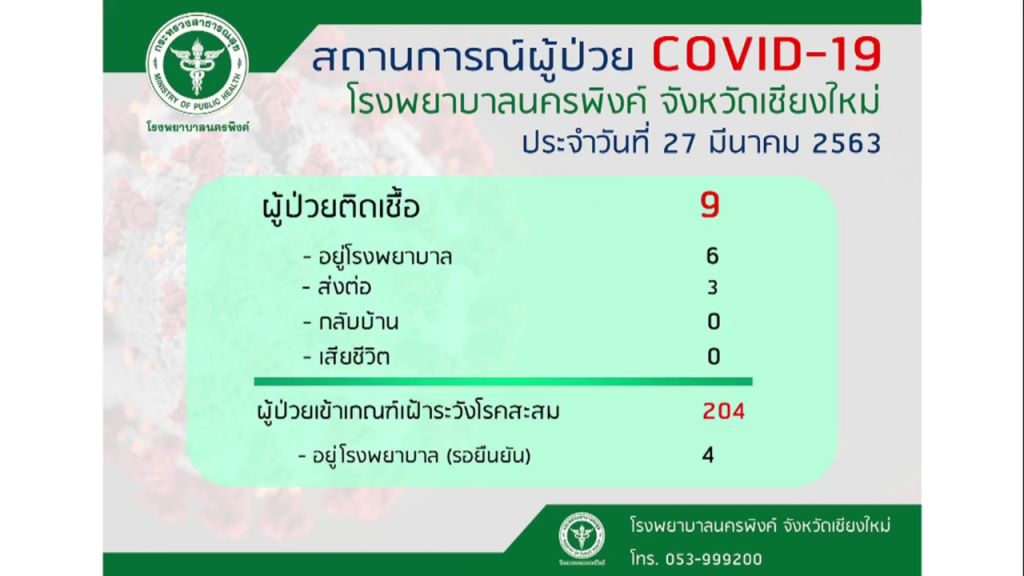 Case number 551, it was discovered, had gone to a pub in Kad Suan Kaew on the 13th, 14th and 17th of March as well as visited a friend's house on the 18th where he came into contact with two people. On the 20th, he went to a grill shop near Payap University and on the 21st he went to Meena restaurant with a friend. All his contacts have been found except for the 10-20 people he mingled with at the pub.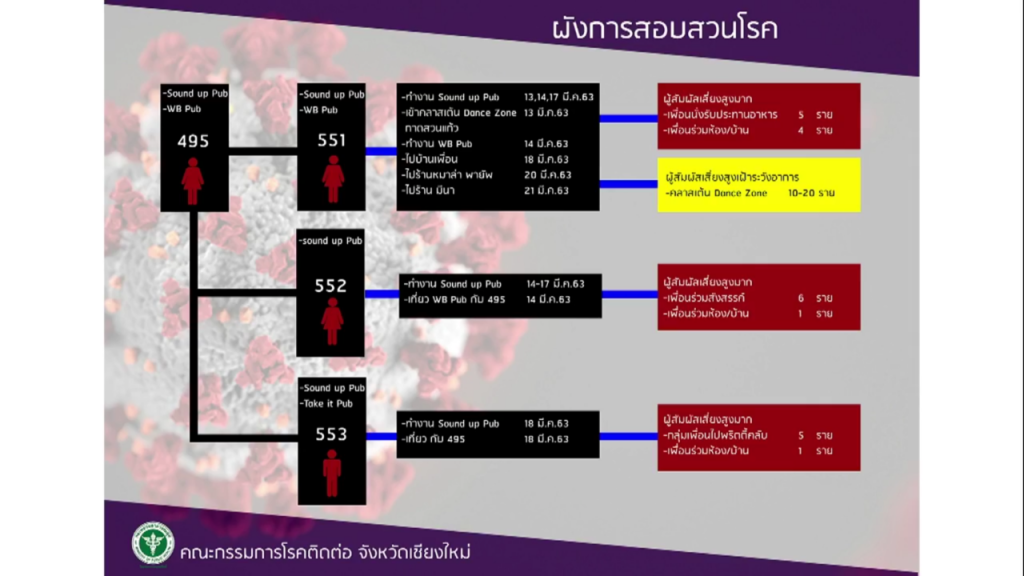 Case number 552 was also at the Sound Up pub and has had contact with seven to eight people.
So far case number 495 has potentially infected the most people, including six people at a pretty club as well as three housemates.
As to the fourth new case, this patient returned from England on the 11th March on flight TG911 and continued to travel to Chiang Rai where they stayed at home. On the 26th, when symptoms had not abated, they drove to Bangkok Hospital, Chiang Mai. Having checked with the airline and airport, it was found that there was little risk of any contamination on the flight and none since landing back in Chiang Rai.
There are also 1,199 cases referred to the Public Health Office from the various checkpoints – road, air and rail – who will be closely monitored.