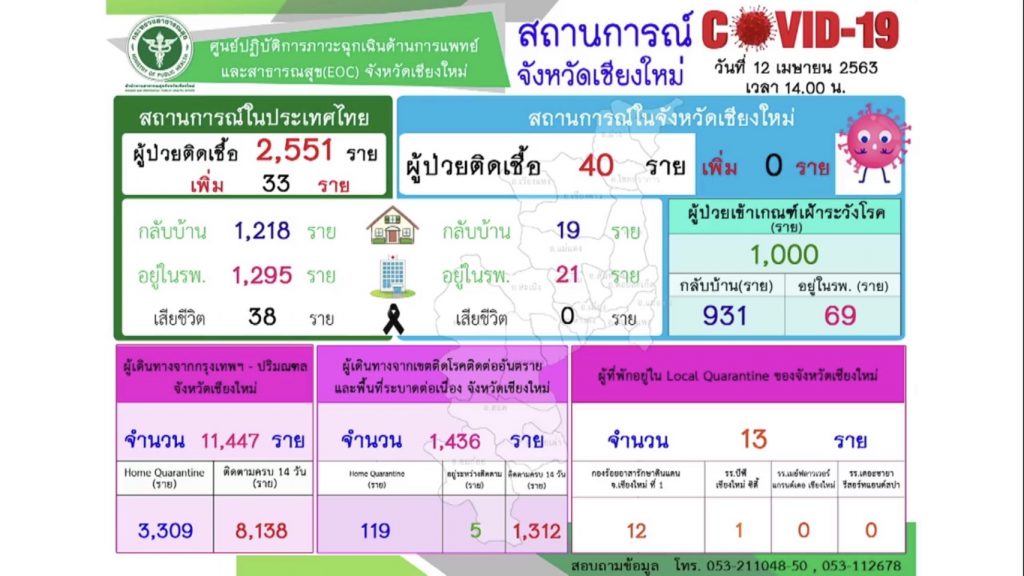 CityNews – 13th April 2020, at yesterday's daily briefing at the Chiang Mai provincial hall, it was reported by the public health office that there have been no new cases of COVID-19 found in Chiang Mai for many days now. Out of the 40 patients, 19 have returned home with 21 remaining in hospitals.
Of the 1,000 closely monitored patients, 931 have returned home with 69 remaining under close watch in hospitals.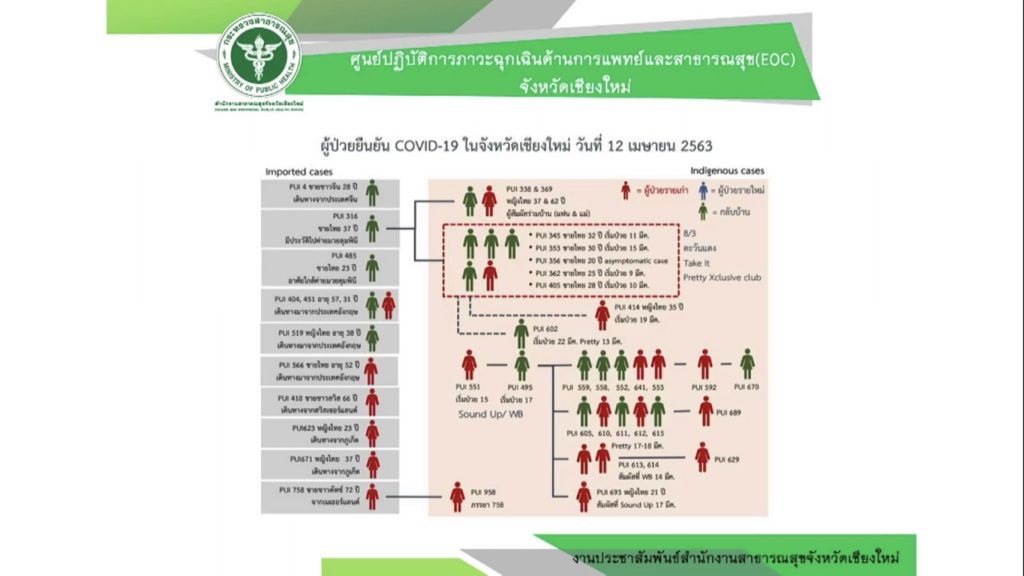 The public health office went on to ask people to refrain from drinking too much as the immune system will become weakened and could lead to severe illness if infected.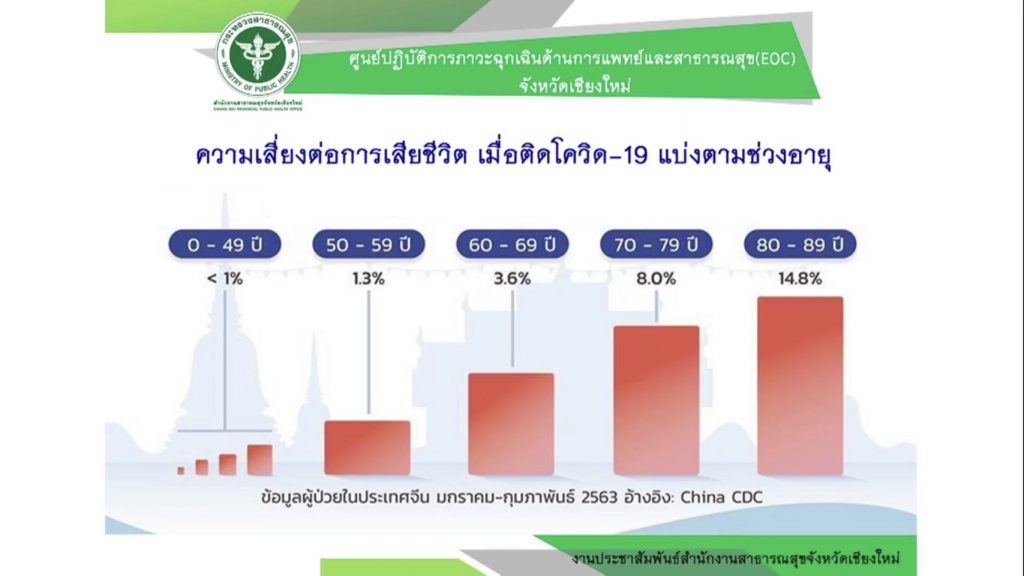 According to the public health office, the for those aged between 0-49 years, the chances of dying from this virus is under 1%; for those between 50-59 years old the chances go up to 1.3%; those between 60-69 years face a 3.6% chance of death, while those between the ages of 70-79 years see an increase of up to 8% and those over 80 years old have a risk of 14.8%.