CityNews – 30th March 2020, Chiang Mai Ram Health Centre will, as of today, offer up to fifty drive thru coronavirus tests.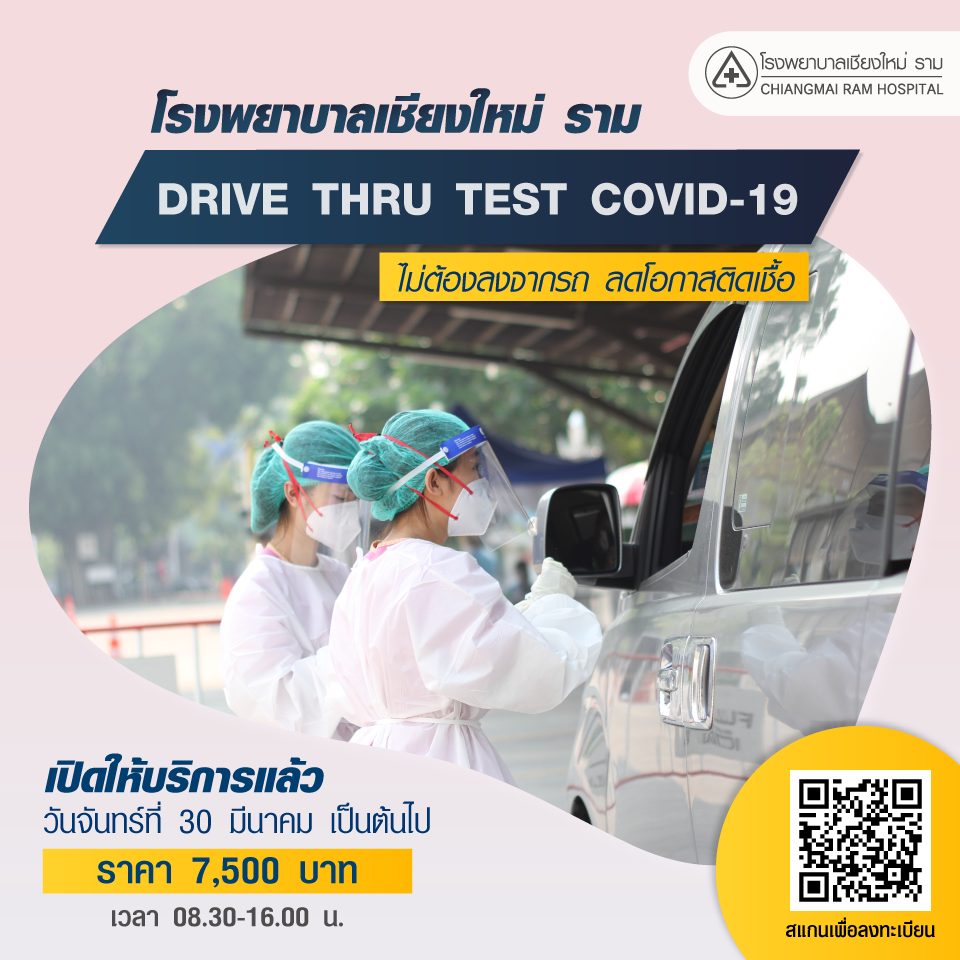 The cost for this is 7,500 baht per person. Fill in this form to register and you will receive an SMS message to confirm. Once the test has been taken, results will be sent via SMS within five days. 8.30am-4pm daily at the Chiang Mai Ram Health Centre. For further details contact: 053-920300 Ext. 5311, 5312.
It is important that we don't all rush to Ram to do this test. Please go only if you have symptoms. We urge you not to overwhelm resources by using this service should you be in fine health. It is best to stay home and away from any possible contamination.