CityNews – Nakhon Sawan hits high season as travelers flock to the city to experience the exotic activities they have on offer. Citylife takes a trip to see what new is on offer this year and spy out the best spots in the province that can't be missed.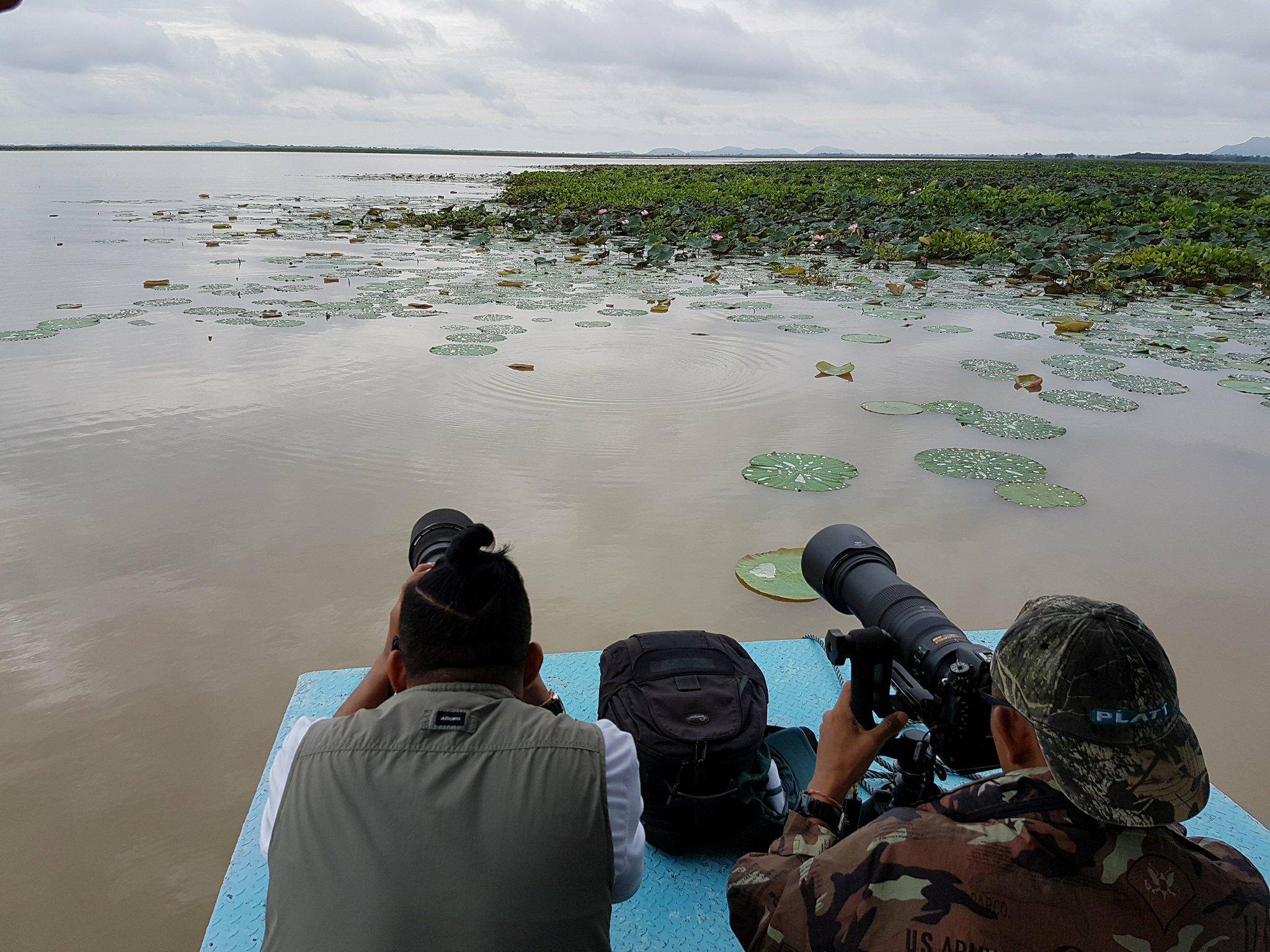 Nakhon Sawan Provincial Administrative Organization in collaboration with Tourism Authority of Thailand Nakhon Sawan Office arranged a press trip introducing destinations around Nakhon Sawan just in time for the high season this year. The trip between December 1st and 3rd included bird watching on a boat at Bueng Boraphet – the biggest freshwater lake in Thailand – and a trip to the the Nakhon Sawan Aquarium at Bueng Boraphet. There was also an exhibition that Citylife was invited to at the National Science Museum which had a robot performance by a robot made at Nakhon Sawan Rajabhat University which went on to win second place in the TPA Robot Contest Thailand Championship 2017.
Wisut Buachum, Director of Tourism Authority of Thailand Nakhon Sawan Office, explained that Nakhon Sawan is most attractive between November and January due to its rolling fields of blooming flowers such as sunflowers and lotuses. Under the concept The Experience the Unseen, Nakhon Sawan showcases its unique tourist attractions, such as bird watching, nature trails, local and cultural attractions and sacred sites.
According to Wisut, Nakhon Sawan welcomed over 1.7 million travellers in 2016 and this year the figure is estimated to increase more than 10% with 1.1 million travellers already accounted for in the first six months of 2017.
For more information about Nakhon Sawan, please call the Tourism Authority of Thailand Nakhon Sawan Office on 056 221 8116 ext. 2