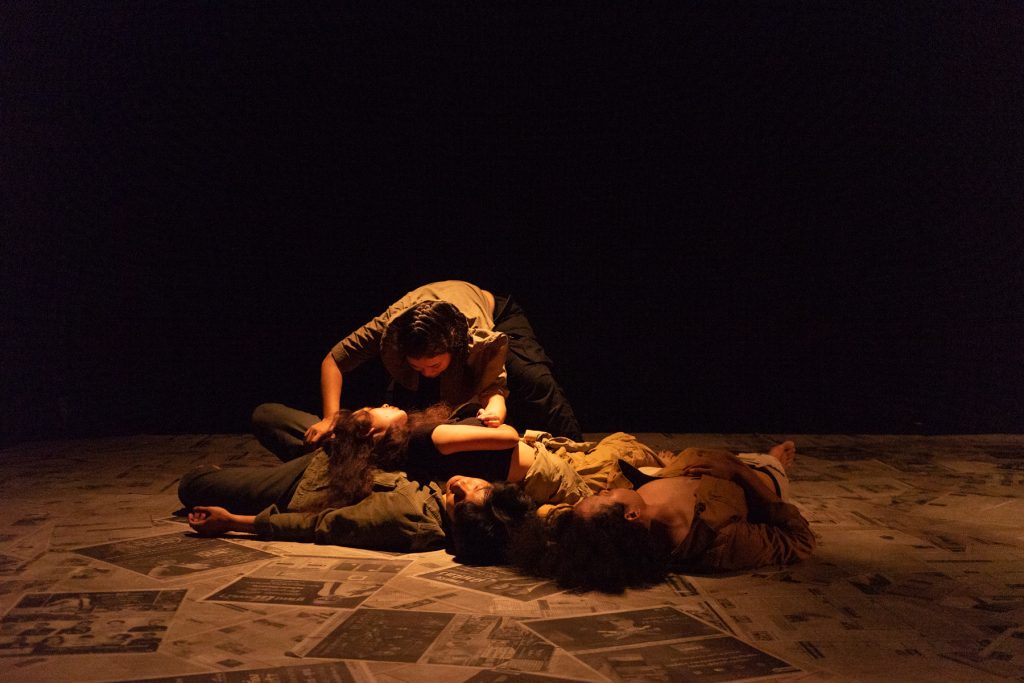 Knowing that this is a play by university students, I expected to see the same kind of thing I had before. But the first step into Lanyim Theatre soon proved time that I had underestimated this group.
The spacious room has been transformed into a sizable black box. The 50 or so members of the audience were faced with a neatly set up stage that is only a few inches away from the front row. The stage floor was carpeted with numerous pages of newspaper, paper birds hung tidily on the ceiling, the dim warm light was focused on the only thing that was on stage, which was what seemed to be a playground tunnel made from a steel tank. The audience was greeted with music from a live Thai flute hidden away on the side of the stage and that was all it took to get us all emotional and ready for what was to come.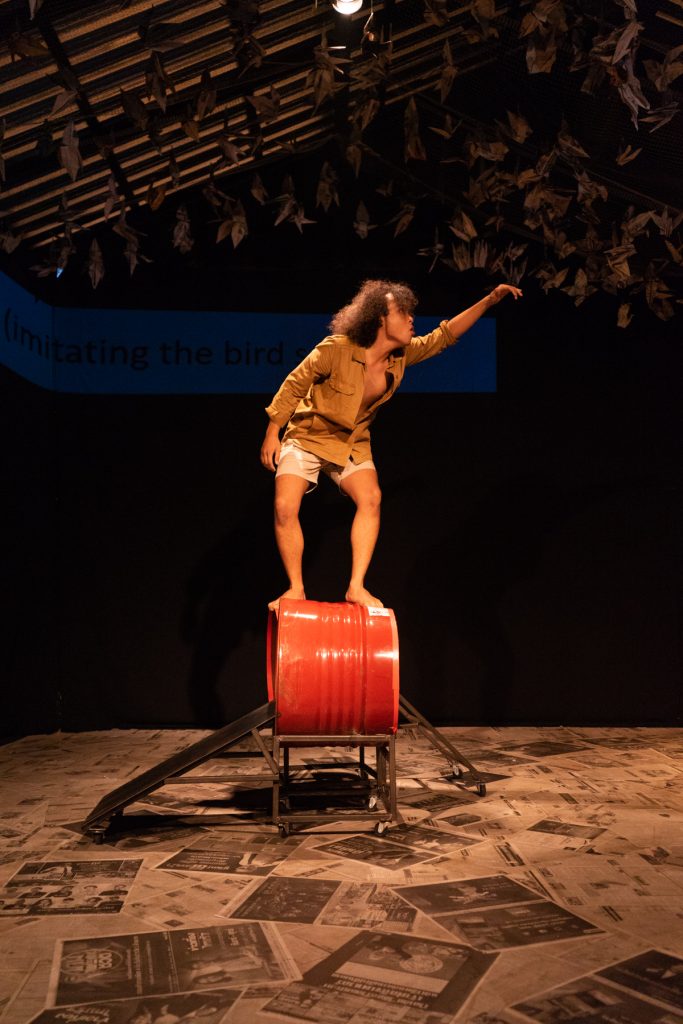 Sapan Khad (Broken Bridge) is a short story of S.E.A Write Award winning author Kanokpong Songsompa, published 30 years ago. Most of his work is dedicated to the conflicts in southern Thailand. Sapan Khad raises the question of internal conflicts as well as begging for an understanding of life. The story is carried by a boy who grew up in a rural area where mud and paddy fields were his playground. Not having any aspiration in particular, the boy joined the army and became a solider where he was forced to make difficult decisions that brought him to tears. Buddhism is one of a key factor used in bringing out the conflicts. As a boy he was banned from hunting animals while as a solider he has taken actual human lives. The nostalgic lifestyle, of a time when it was worth the sacrifice of a life to protect rice, from generations ago, is portrayed vividly in the play.
The play made a good attempt in maintaining the tone of the story, but at times overly cited depictions straight from the book. But there is no holding back from the student actors. Tears and sweat were dripping with no awkwardness to be seen. For 50 minutes, we were all mesmerised and moved by the well rehearsed and excellent performance that gave more than anyone could expect from a student play.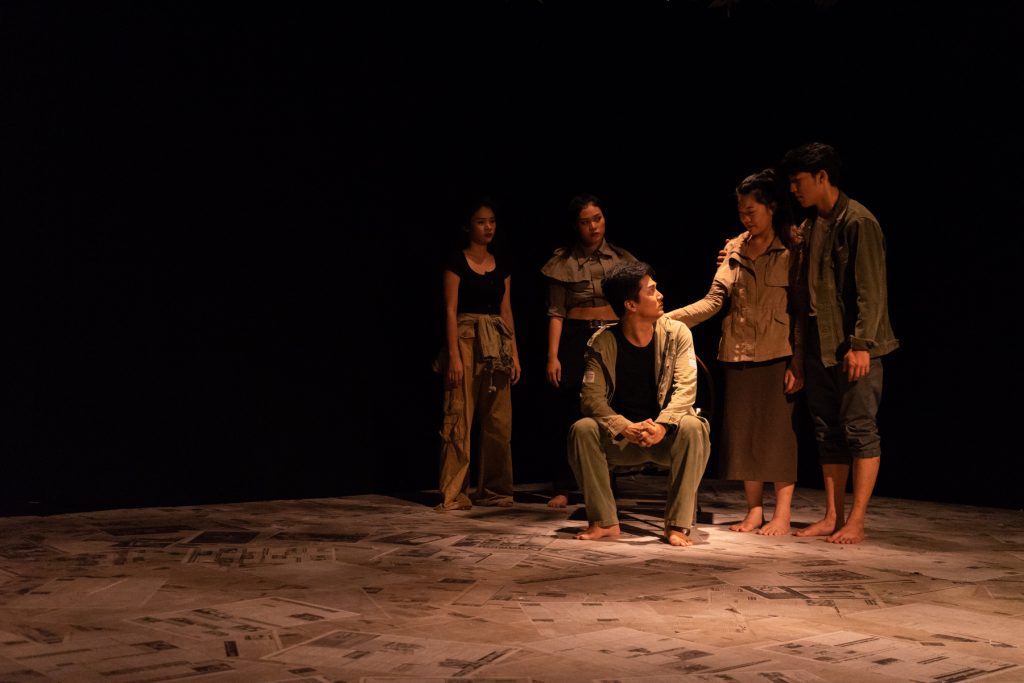 Lanyim Theatre Group is producing another play on the justice system in Thailand titled Song Gluai which will be performed this month. There will be English subtitles just like this play. Follow the group on Facebook: ลานยิ้มการละคร Lanyim Theatre for more information.
Know more about Lanyim Theatre at Defiant Young Blood: Lanyim Creative Group