It was a bright afternoon when I sat down with CAS, a Chiang Mai street artist at a shady front yard at Auntie Tai's home. Some old Thai music was playing in the background, and Auntie Tai, being a welcoming host, served us water in a bamboo container.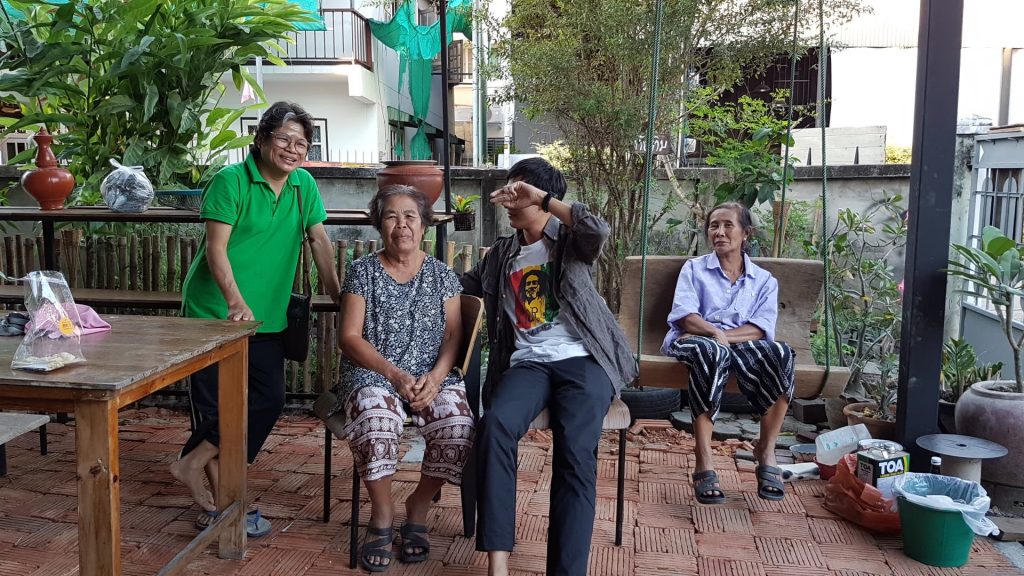 "We want to drive this community to weave their own culture with a blend between the old tradition and modern art," said CAS passionately. He also owns Addict Art Studio which is just across Auntie Tai's home. Since it's opening in 2017, the studio has been a place that connects art enthusiasts and creative minds, creating a new vibe to this Kuan Khama community which is as old as Chiang Mai itself. Located on the north west on the old city, this area was once the community of Lanna's elites – Khun, Muen, i.e. "We have nothing left from the old times," said Auntie Tai comparing her community to the craftspeople community in the south like Puak Tam community where the brass Kua Tong is their signature.
As a new member of the community, and being a young blood himself, CAS spends his time introducing the elder members of the community to fresh and active movements such as those working to reduce plastic usage, while opening his studio's door to local children offering them free art classes. The firm connection that the studio has established has escalated into an ambitious force that is waking this slow community up into action. June this year marks their first important step with an event "Lanna Storytelling: Color of Khuan Khama Community's Tourism" which is a result of the works of young researchers from Thammasat University, in collaboration with Center of Tourism and Research Development, Chiang Mai University. The event was attended by the then governor of Chiang Mai Pawin Chamniprasert. The research team described this community is a "loving, friendly people" who are "determine to move forward."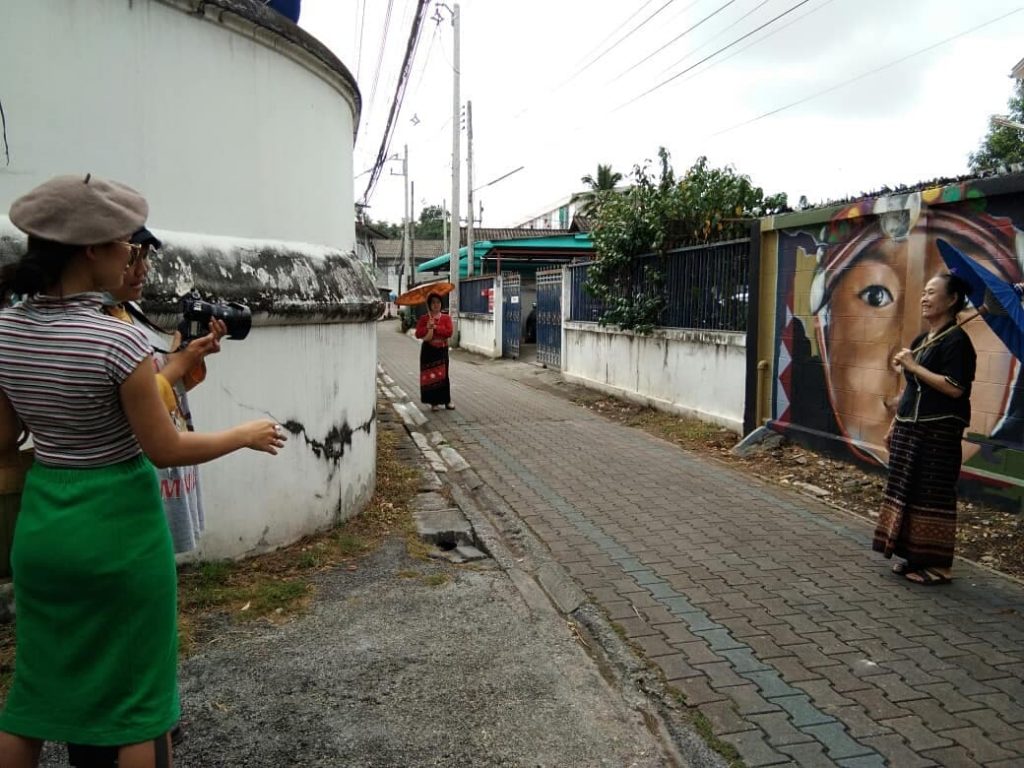 For this upcoming exciting couple of weeks as the Chiang Mai Design Week spreads the inspiring, cool, creative atmosphere across town, the Kuan Khama community led by Addict Art Studio will be holding "Kinhom Tommuan Art Fest."
"Kinhom means eating something aromatic, and Tom Muan means to gather and fun," explained Auntie Air of the northern dialect. She is the community leader who arrives later with delicious crispy fish snacks. The fair which will feature exhibitions, video mapping, live painting and music along side with kad mua market of aunties and grannies in the community. "The highlight is the fashion show where the our aunties who have picked their best dress will be presenting at the fair," said CAS. They have gone through a photoshoot carry out by young designer and photographer. "I am really happy to get to be part of this. Models (aunties) explained their dress in details while I get to know them and the community. It was a hot day but everyone was very supportive," stated Mint, a freelance photographer. The designer tells a similar story of learning about textiles through the eyes of aunties whom she never knew before.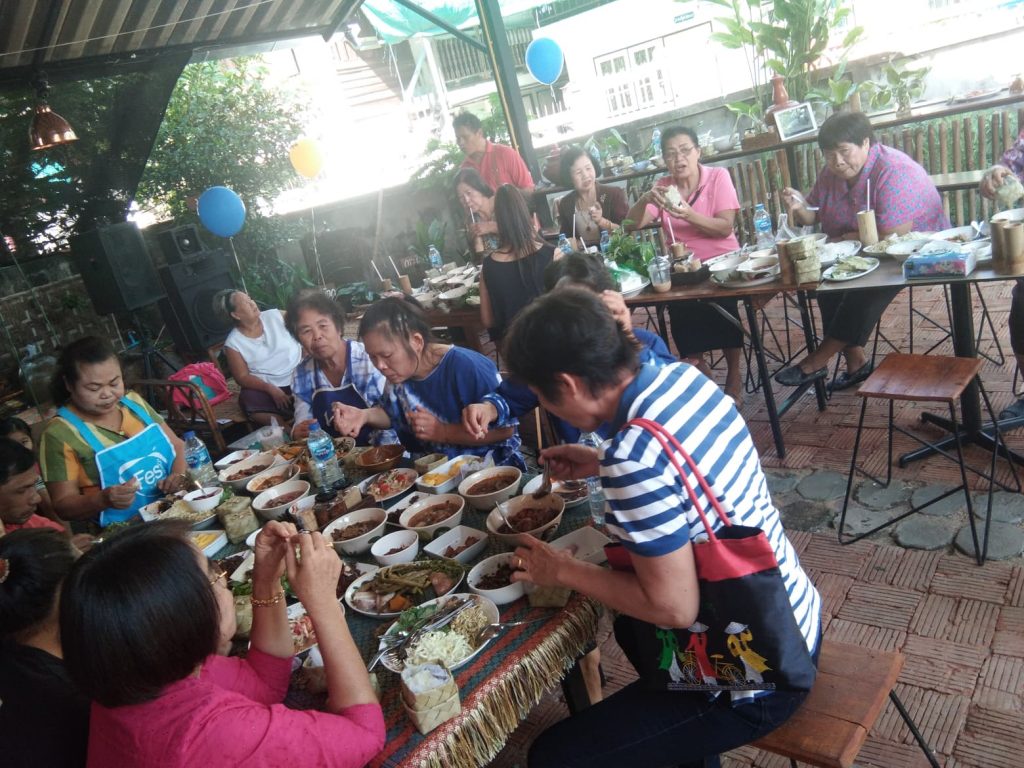 "There will be about 15 vendors casually selling their homemade food at about 20 baht," said Auntie Air. As the event is aimed to avoid using plastic as much as possible, aunties and grannies sitting behind me were folding their paper bags. "I encourage people to bring their own containers," said Auntie Air. It was cute hearing that from woman who is from my grandma's generation.
"I have had the idea of doing a market for a long time but never really get a chance to start," explained Auntie Air saying that this fair is that chance she has been waiting for. Auntie Air declared to me that If this event turns out nicely, she will drive the community to run a Friday market selling local goods and foods at the community's small soi.