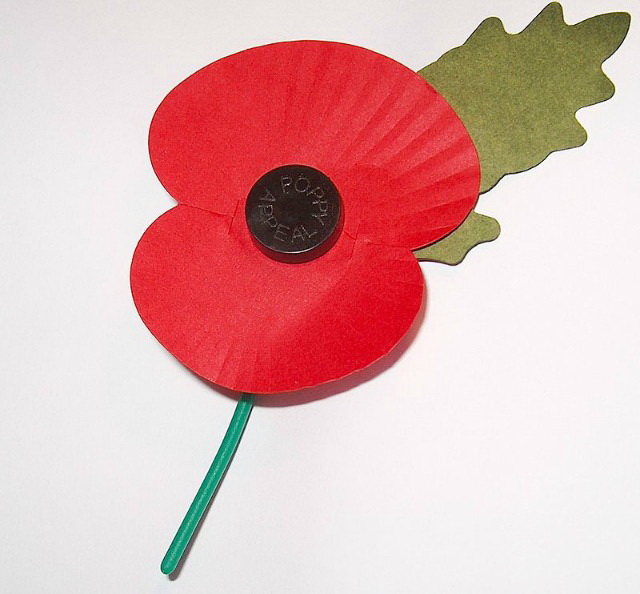 First World War Centennial this Sunday
Lest we forget the ten million soldiers who gave their lives from countries around the world including, Thailand, Britain, America, Germany, France, Australia, Canada in the First World War which ended 100 years go to this day (1914-1918), there will be a remembrance day ceremony held at the Chiang Mai Foreign Cemetery from 10.30 am this Sunday 11th November 2018.
There will also be cut outs of soldiers placed around the city, thanks to the support of the British Consul, Chiang Mai University and the Chiang Mai Municipality, along with many sponsors. It is hoped that we take the day to remember the lives sacrificed and the impact they have had towards long term peace in the world for the past century.
Did you know?
On 22 July 1917, Siam (Thailand) declared war on Germany and Austria-Hungary.
Siam fought against the Central Powers by an active contribution, sending an Expeditionary Force dispatched to France, to serve on the Western Front.
An explosion on the battlefield in France was heard in London
12 million letters were delivered to the front every week
Blood banks were developed during WW1
The first war declaration was Austria-Hungary on Serbia on 28 July 1914
World War 1 began on July 28, 1914. The conflict lasted four years, three months and 14 days, ending on November 11, 1918.
There were two sides in the war. The Triple Ententes (also known as The Allies) were Britain, France, Ireland and Russia. The Central Powers were Germany and Austria-Hungary.
World War 1 has many different names. It was called The Great War, the World War, the War to End all Wars, World War 1, WW1, the War of the Nations and more.
Chemical weapons were first used in WW1. Using poison gas was considered a war crime, but tear gas wasn't considered to be a conflict by the troops
A League of Nations was also formed to prevent future wars. It helped Europe to rebuild after WW1 and 53 nations had joined by 1923.
Plastic surgery was invented because of the First World War. Surgeon Harold Gillies helped shrapnel victims who had terrible facial injuries with one of the earliest examples of plastic surgery.
It's generally thought that the First World War was the 6th deadliest of modern wars.