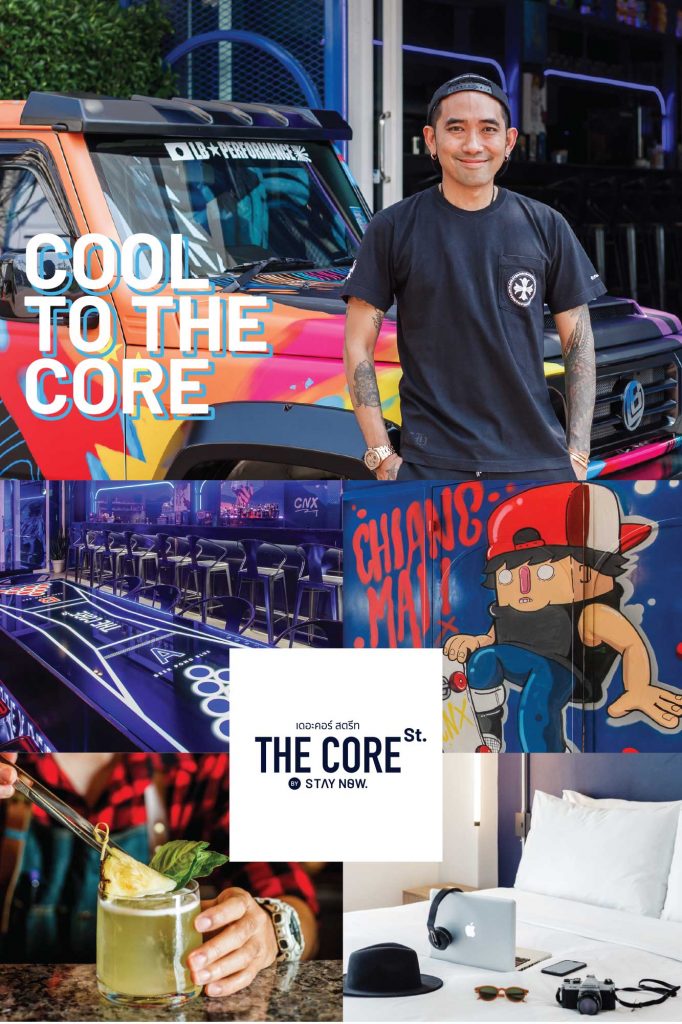 Today's travellers have got it so good. Not only are we virtually guaranteed top quality hotel rooms – after a certain price point, naturally – but we know that, especially here in Thailand, the service is generally impeccable and that most hotels come with all the expected amenities and facilities.
So all you have to do now to choose where you lay your head during your holiday, break or business trip, is what your preferred location is and what vibe you are looking for. Here in Chiang Mai you can stay by the river, in the old town, in a high rise along Nimmanhaemin, there are art hotels, nature resorts, chic homestays, traditional bed and breakfasts and all sorts of different experiences to be had.
The Core hotel is one such destination, one that knows itself to the core. Located in the really interesting, vibrant and fun Chiang Mai Complex which is under the same ownership as the hotel, just opposite(ish) the front gate of Chiang Mai University, The Core is a mere ten minutes from bustling Nimmanhaemin and set right at the foothills of Doi Suthep Mountain. Walk five steps out of the hotel in the evenings and discover a night market like you won't find anywhere else in Chiang Mai, where students, residents, expats and the odd lucky tourist come to shop, eat, drink and rub shoulders.
The Core itself is a completely renovated four story building with a whopping 56 bedrooms, each perfectly appointed with all mod cons and incredibly scrumptious bedding – cheap, cheerful and clean.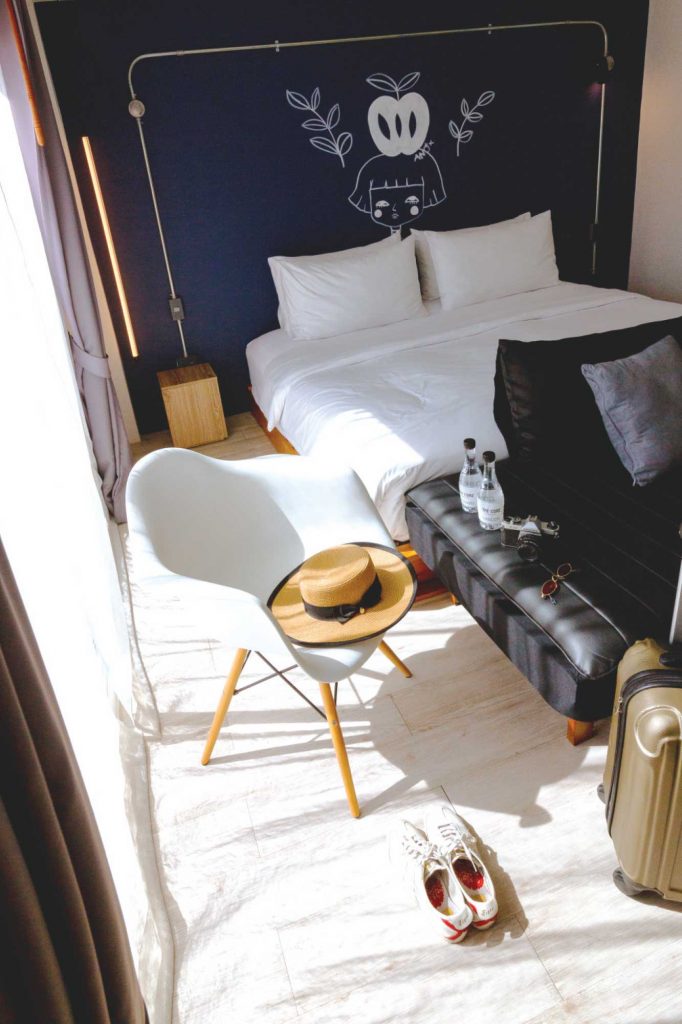 What sets it apart, however, is its lobby vibe.
"Our brand is very clear," explained Kritsana Amitsoon, the young tattooed co-owner who also has properties in Phuket and Rayong. "We are modern and we are fun. I love street style and hip hop and The Core is my style, street and casual. We are open onto the street and our fun begins at the check-in."
Fun is the first word you think of as you walk through the wall of graffiti by famous local artists and past the swimming pool against the backdrop of Doi Suthep; large billowing bean bags littering the sides of the pool and blow up floating toys scattered about.
The reception is in fact a bar. Graffiti art lines the wall, a row of Bearbrick collectables from Kritsana's private collection stands proud atop the bar, TV screens show important sporting matches and there is a sense of humour and sanook to the entire place. As guests check in they can have a quick game of foosball to while away the time. Tables dotted around the bar/reception area include a snazzy beer pong table imported from Korea and there is a mini pool table as well.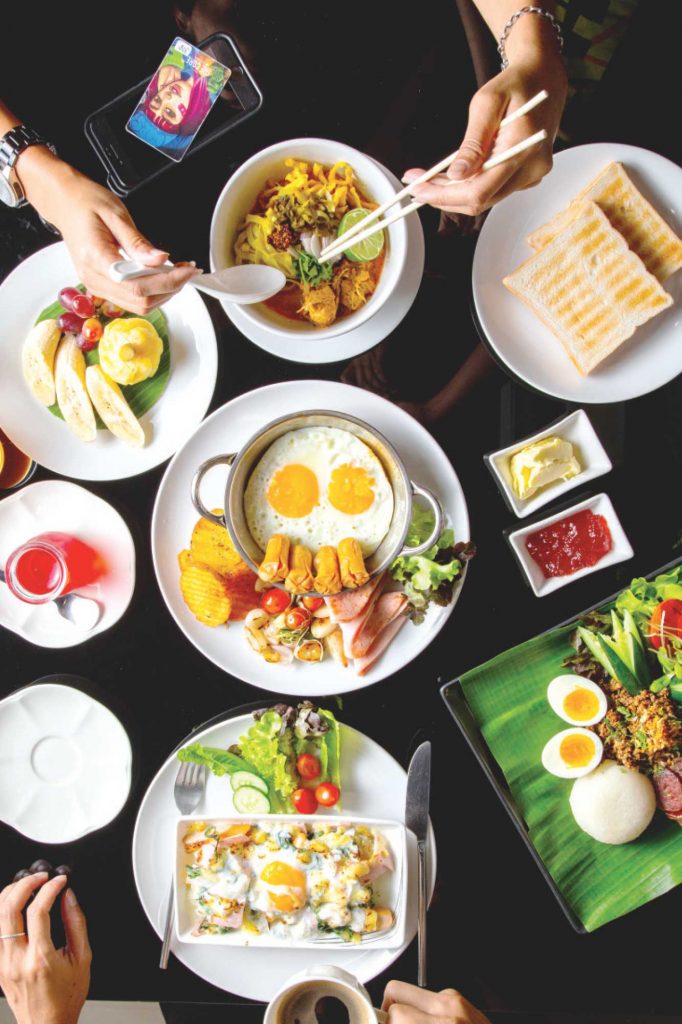 The CNX Street Bar itself serves up some delightful cocktails, many inspired by local liquer as well as having a solid selection of Thai crafts beers. The food is one-dish and easy, whether northern Thai, Thai, Korean, or international.
"We get many families here," explained Kritsana. "After a long day's work the parents may want to unwind a bit but they don't want to worry about their children. They can do that here. Leave the kids up in the room and come downstairs and have a bit of fun for a few hours. We also have deals with many of the restaurants in the nearby market, so you can go out, show your room card and get discounts at food stalls and restaurants, and just bring the food back to sit and hangout in our lobby bar over a cold craft brew."
"Some afternoons guests come back and have impromptu pool parties," he continued, "and on Fridays we bring in a DJ."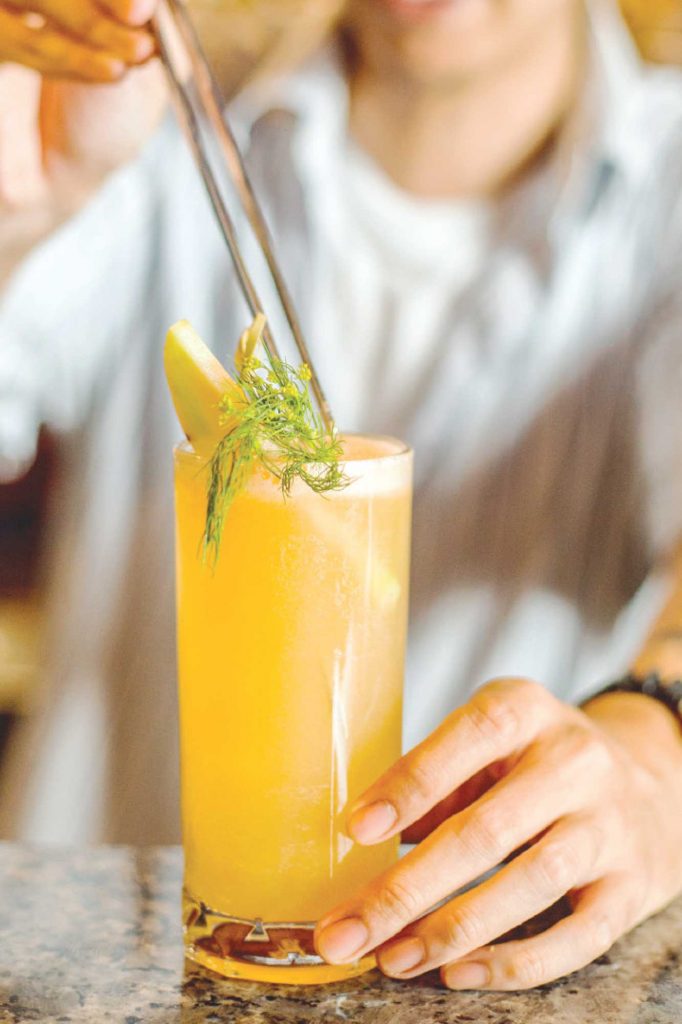 One thing Kritsana takes very seriously indeed is The Core's breakfasts, believing that it is crucial that guests start the day with an excellent breakfast before heading out to explore. There are northern Thai stations, live stations, western and Asian stations and a very generous bakery and fresh fruits area. Aromatic coffee, grown in the local hills, is another point of pride. In fact, guests have a free-flow soft drink station they can help themselves with, along with local snacks, all day long.
"We want people to really chill here and feel completely relaxed and at home," added Kritsana.